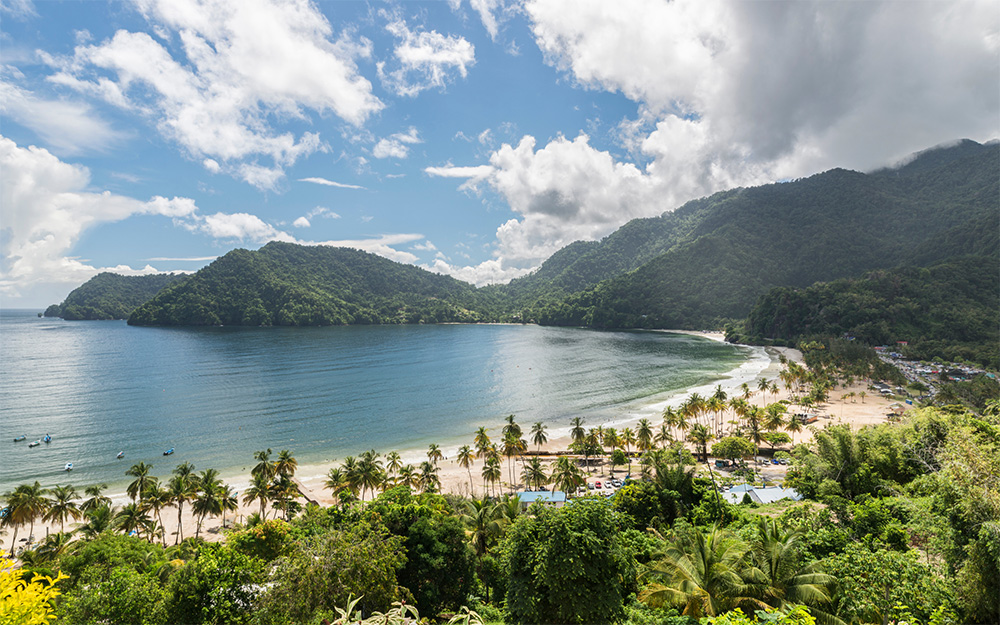 Tourism in Trinidad – a whole world in a single island
A few words from Gunda Harewood, Director of Island Experiences:
"I see a great future for Trinidad as a tourist destination. The nature of tourism is changing worldwide and people are not coming to the Caribbean for just sun, sea and sand anymore. Visitors want a more active vacation – to interact with local people, learn about their culture as well as experiencing a different way of life to their own. That is where our future in tourism lies.
We have everything here – beautiful and varied flora and fauna (especially birds; the number of visiting ornithologists is growing rapidly), lovely beaches without huge resorts damaging the environment, and a rainforest with hardly any dangerous animals. Culturally, Trinidad is equally diverse: there's a large capital city with plentiful entertainments on offer, great shopping and a wide array of cultural activities all year round. Trinidad's multi-cultural society translates in daily life to food of all descriptions, music easy to listen and dance to, and a friendly, non-prejudiced and helpful people of all ethnic mixes and religions, who actively welcome foreigners.
Crime is a factor here like in every other country in the world – but unfortunately the media scandalizes it and creates a negative image. For the larger part, crime is limited to specific areas of the capital which are easily avoided. If you can survive in any major city in the world you can survive and enjoy Port of Spain – just let your common sense prevail!
The fact that Trinidad has never marketed tourism is now to our advantage – the destination remains un-spoilt, with plenty of deserted beaches unlike many of the region's tourism hotspots. Additionally, visitors are not seen as 'walking dollars' – there's no need to depend on them as the island has low unemployment and many other industries – so people here are genuinely friendly when they choose to be, not because they have to.
Our tourism product might never develop into a mass-tourism million-dollar industry, but we are quite happy with the way it is; real discerning individuals visit our shores, sometimes interesting, eccentric types, and very often independent, strong searchers who truly appreciate what they find. These are the people we like to meet and inspire.
Trinidad has a very special flair; there is really a 'natural mystic' in the air! And "Who feels it knows it"… (Bob Marley)