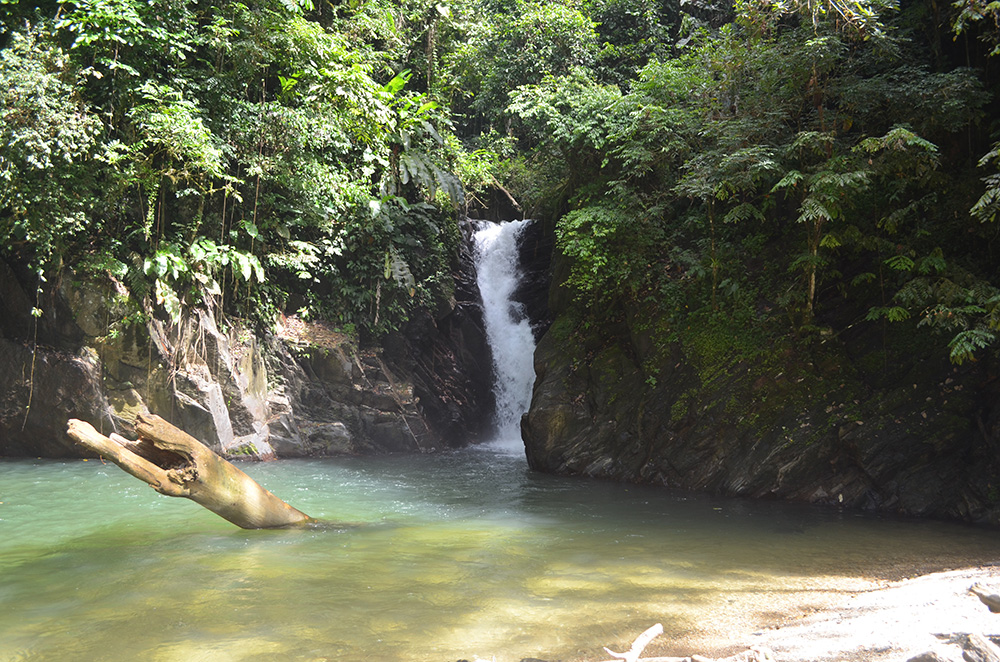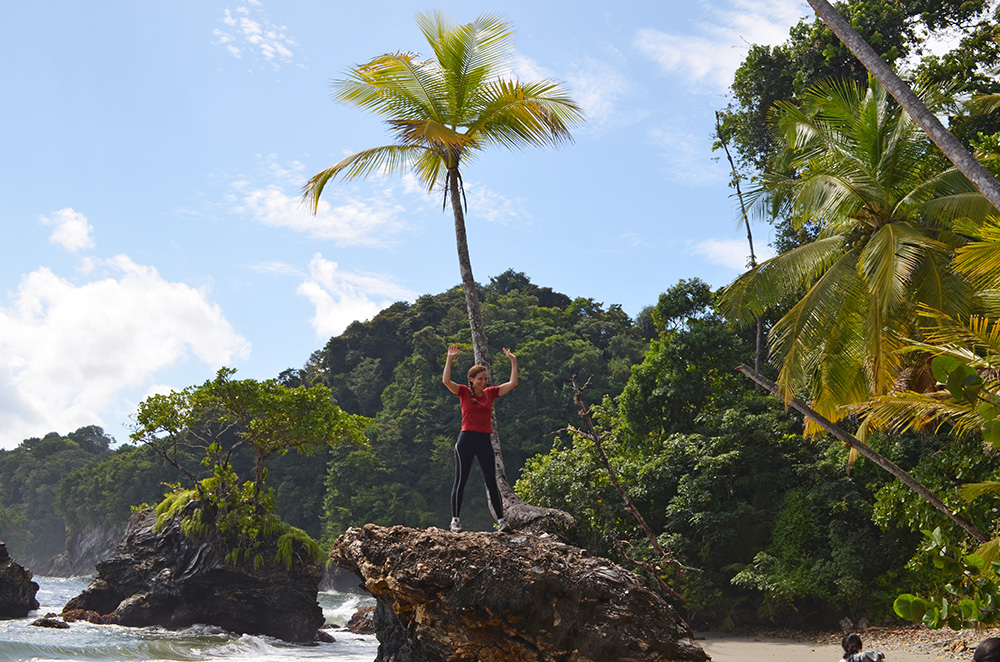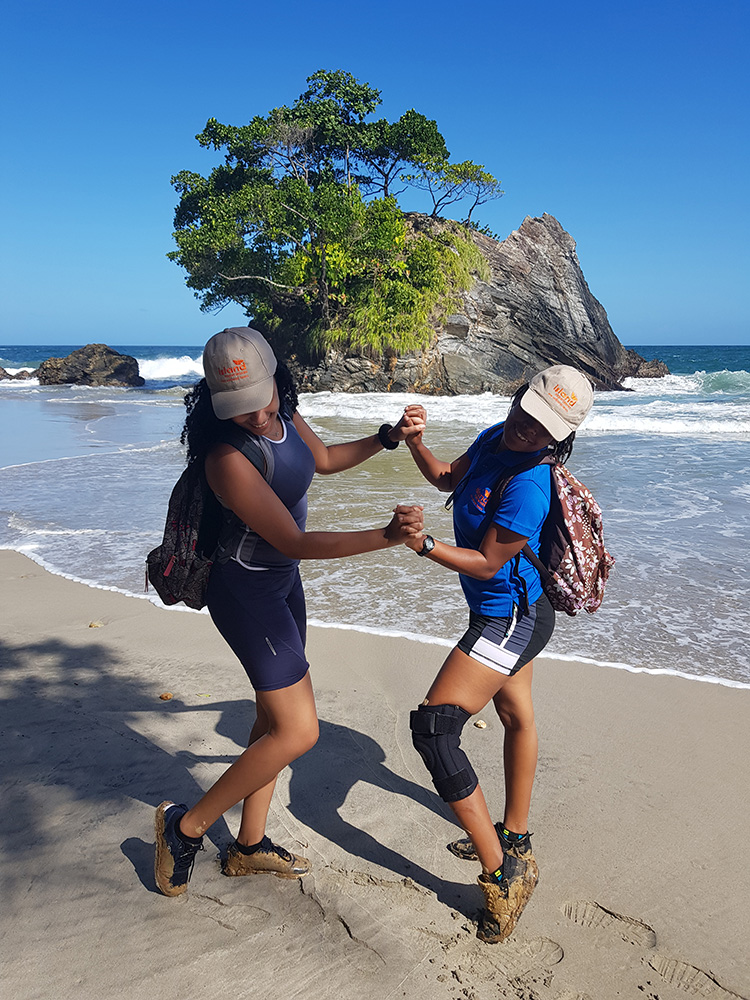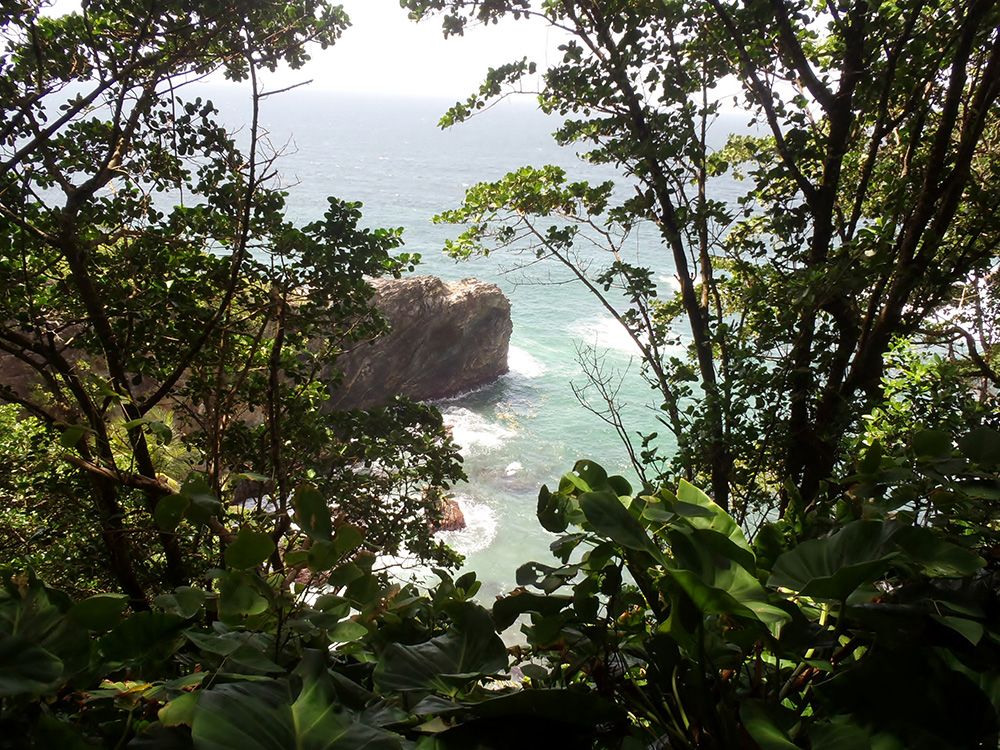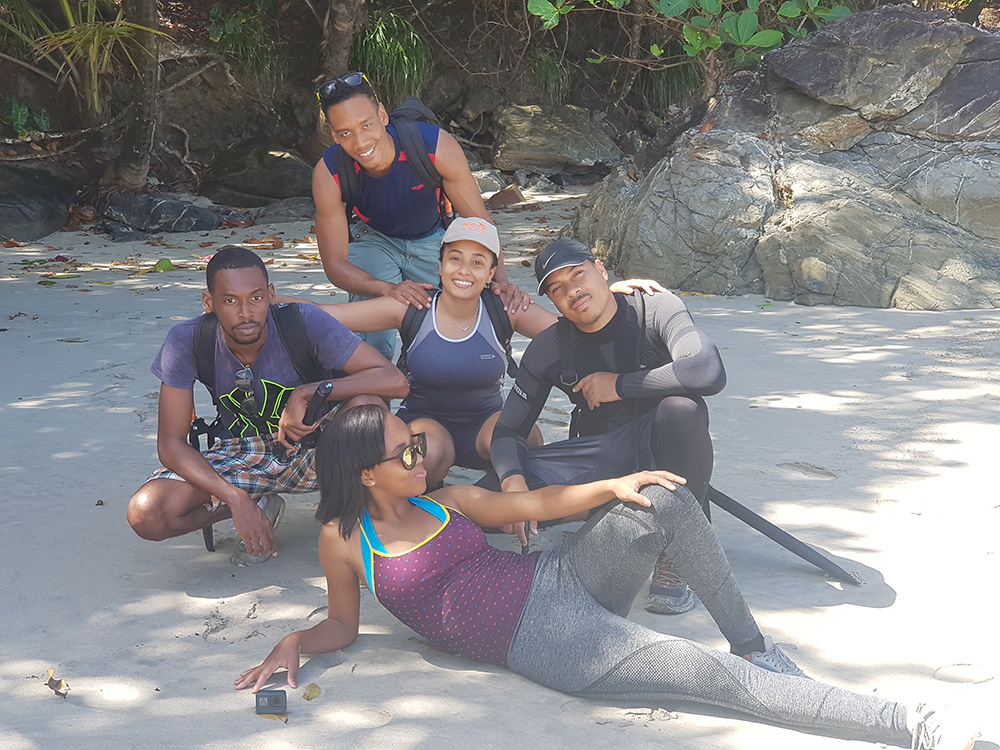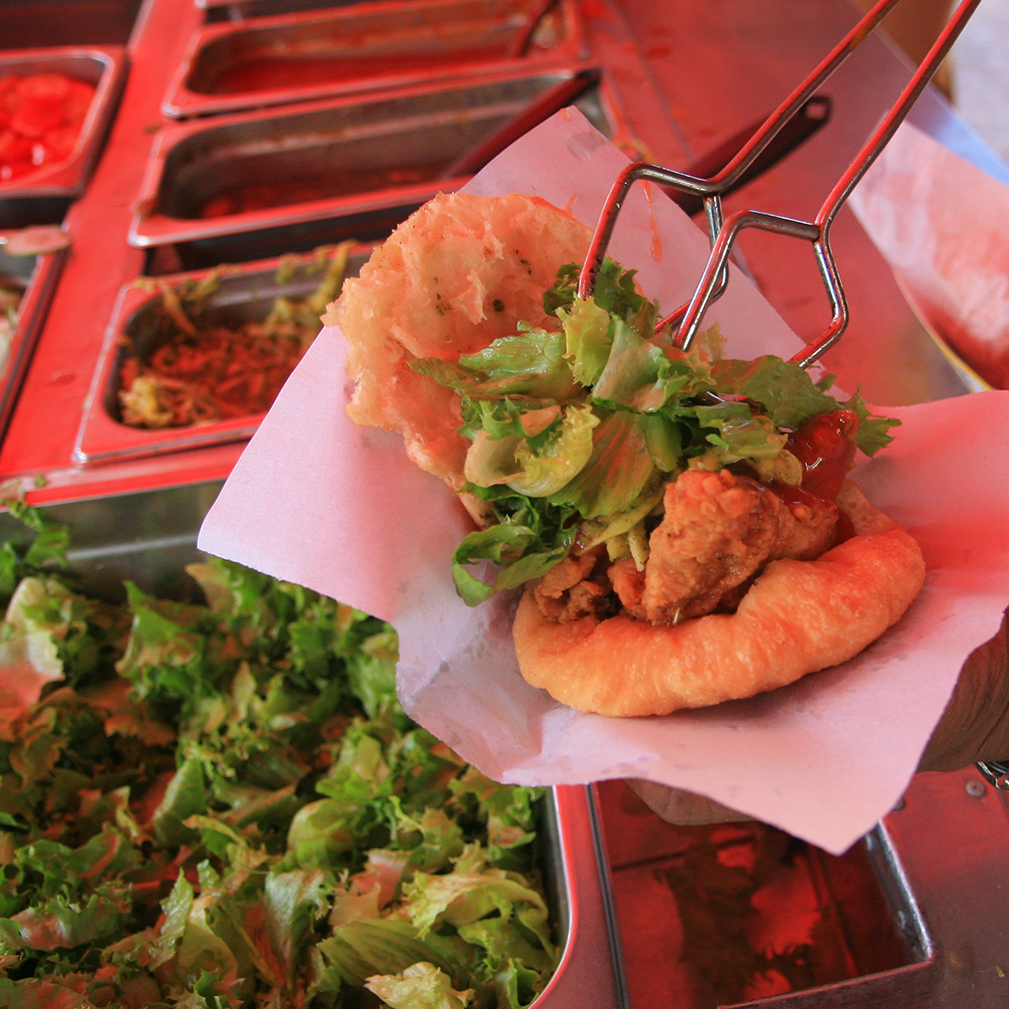 Paria Waterfall Hike
from
Driving along the scenic North Coast Road, passing busy Maracas Beach and Las Cuevas, you reach at the last village on this coast – Blanchisseuse. 
Book online now!
Beach, Cuisine, Hiking, Nature, Swim
All about the Paria Waterfall Hike.
On-On you go, this great trail is about 5.8 miles long, with equal bits of ups, downs and flat terrain throughout. Hiking through forested areas and along open trails you get fantastic sea views. Your first stop is at the remote Paria Beach where you visit "Turtle Rock", a fifty-foot peninsula. Here we take a break, this one mile-long beach can only be reached hiking or by boat. It is a favorite nesting ground for the protected leather-back turtles.
At the western end of the beach, the sea has eroded the rocks to create a dramatic arch called "Cathedral Rock", a great photo op…  On the eastern end is the calm river's mouth and soothing fresh-water lagoon – a lovely place to bathe and cool off…Paradise found….
After our rest a fifteen-minute hike along the river path will lead to one of the country's best waterfalls. At the base, there is a spacious plunge pool ideal for swimming. The adventurous will relish at the challenge of swimming against the current to go under the falls!
The return hike is another 2-3 hours and the drive to Port of Spain from Blanchisseuse is approx. 1.5 -2 hours. 
 TIP – hike comparison: Paria Waterfalls is one of our most popular hikes, offering forested mountains and amazing sea views. It will take approx. 3 hours one way and is much longer in comparison to our other hikes, so due to its length, the hike is considered more strenuous. But with average fitness and good climatic adaptation it's easily done.
Our Highlights, Inclusions & Requirements:
Pick up time:
Duration:
Trail length:
Highlights:
Early morning coastal drive along scenic north coast
View small villages along coast
Strenuous hike with sea views to remote beach
Forest hike along river to waterfall
Swim in natural pool in front of the waterfall
Culinary treat of local fare on Maracas Beach
Inclusions:
Hotel pick up and drop off Port of Spain and environs
Driver / hiking guide
Granola bars
1 Energy drink per person
Water
Requirements:
Comfortable clothing
Sturdy hiking shoes
Sunhat / sunblock
Swim wear & towel
Change of clothing
Insect repellant
Waiver to sign