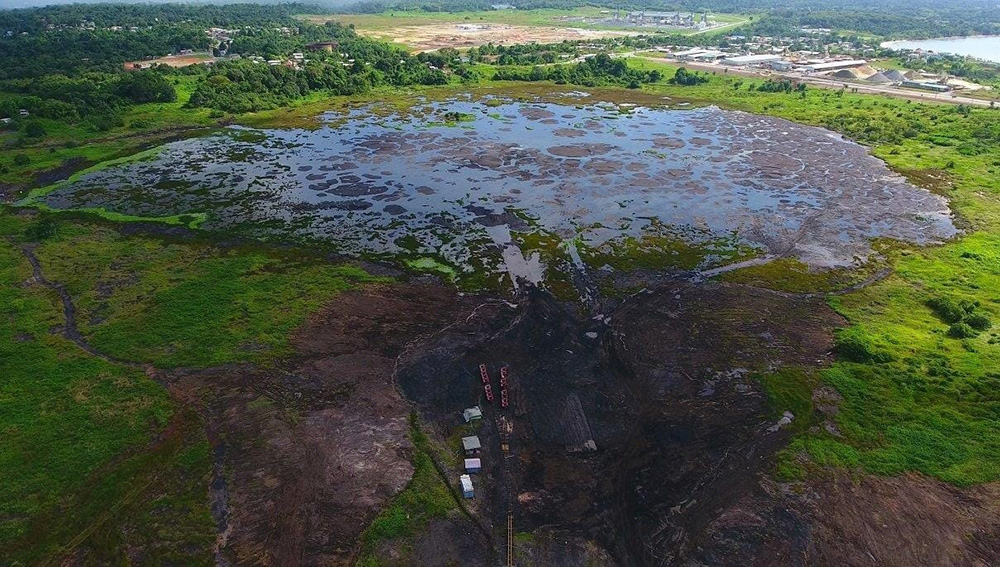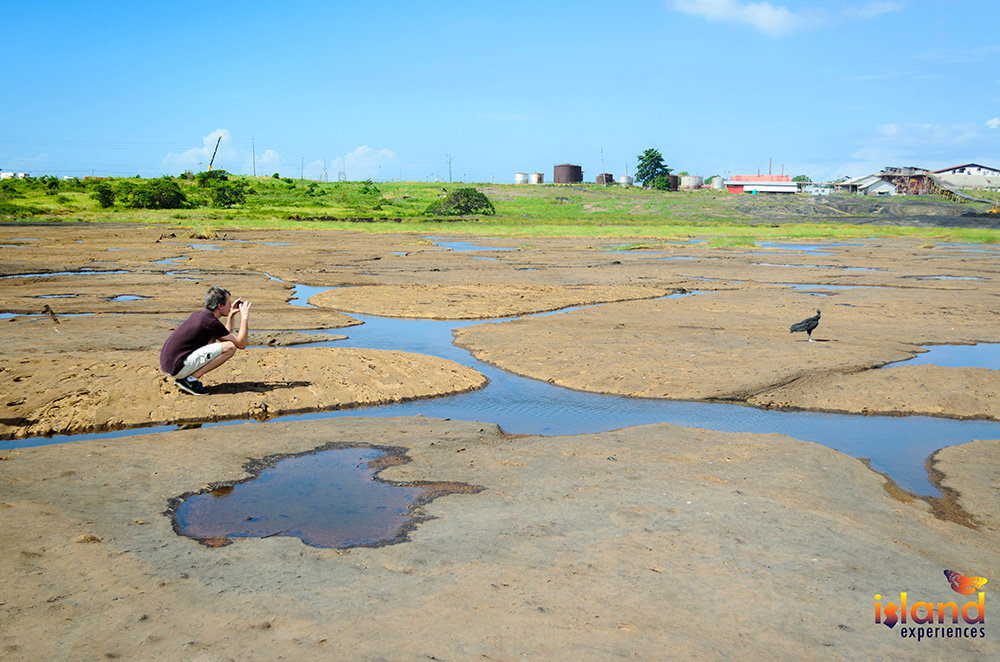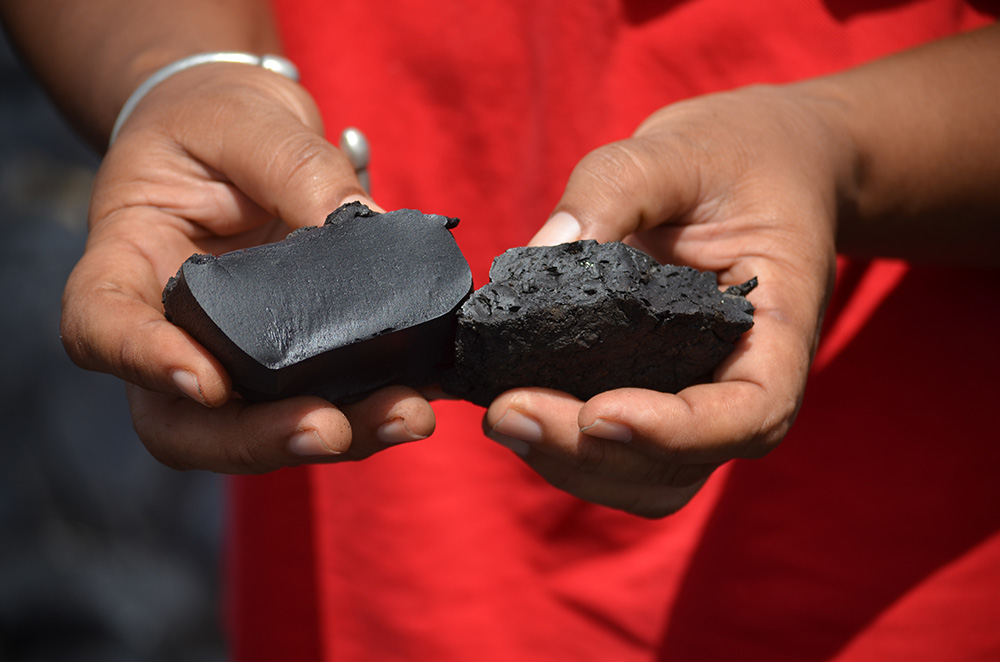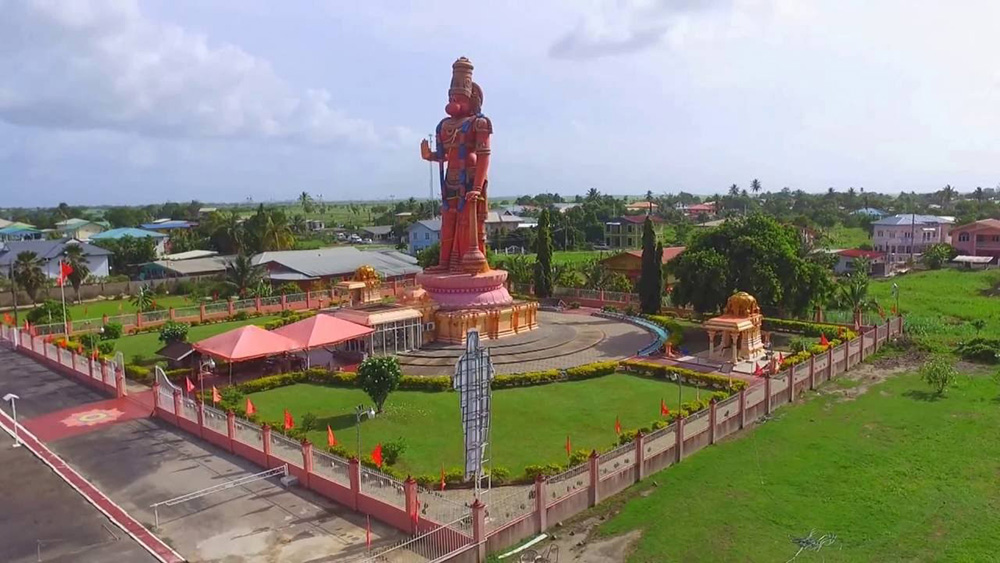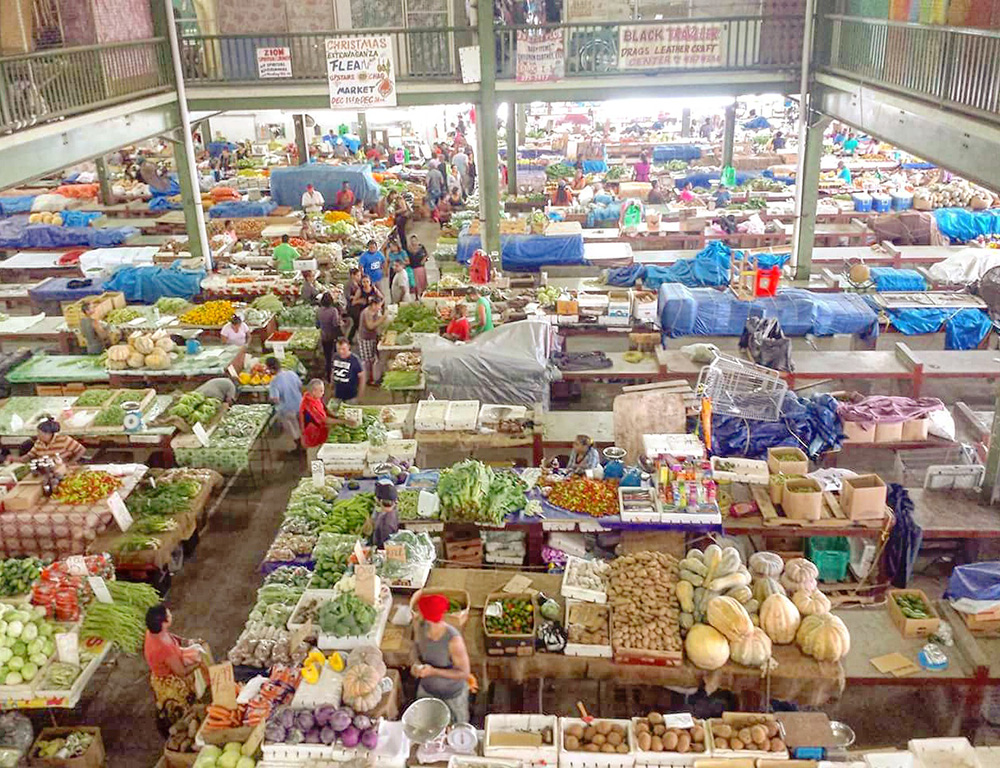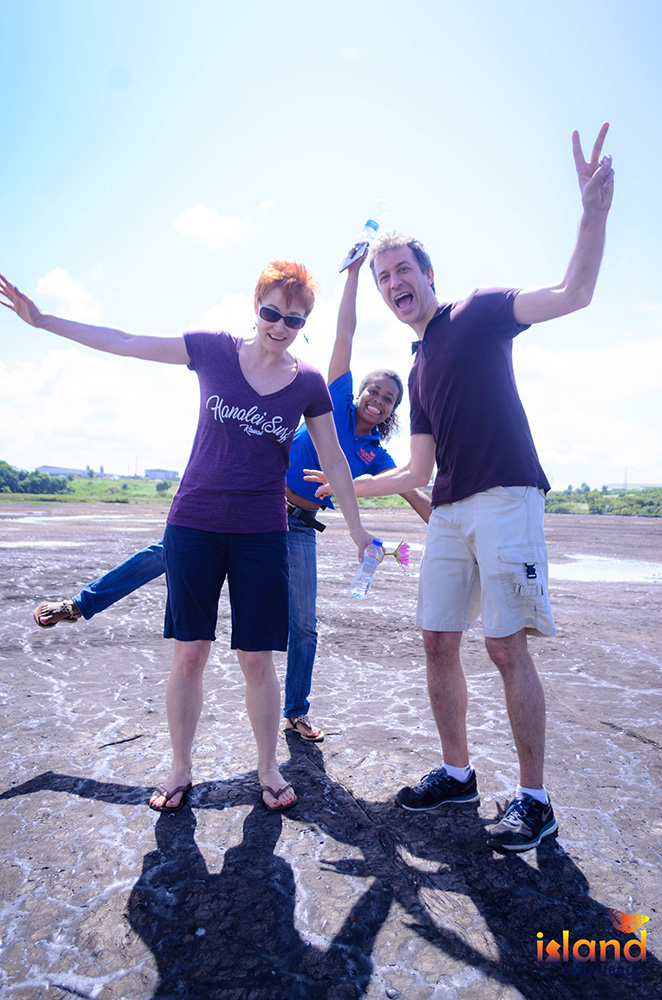 Full Day Island Tour
from
Market / Pitch Lake / 85ft Hindu statue & temple
Activity Level

Easy - Moderate
All about the Full Day Island Tour.
Taking in the less-visited southern half of the island, this tour offers an opportunity to marvel at the sticky tar of the world-famous "Pitch Lake", shop at the lively markets in Chaguanas and admire the 85ft tall statue of the Hindu deity "Lord Hanuman. 
Your drive leads you through the flat plains of Central Trinidad and the rolling hills of the South. The first stop is at a bustling fresh produce market and lively bazaar. Taste the exotic fruits and try a "doubles", a tasty curry flavoured vegetarian street-food!
You then visit the unique Pitch Lake, the largest natural deposit of asphalt in the world, spanning some 109 acres and said to be nearly 250 feet deep. Its asphalt has been used to pave roads and airport runways around the world, including at Buckingham Palace in England and La Guardia Airport in New York. The surreal surface of the lake looks something like elephant skin, your exciting guided walk takes about one hour. 
Lunch today is a typical trini-east-indian dish – the roti. It is similar to a wrap, filled with curried potatoes and meat. Delicious! 
Continuing on, visit the impressive 85feet tall statue of the Hindu deity Lord Hanuman and its adjoining ashram. Learn about this interesting part of Trini culture firsthand. 
ADDITIONAL INFORMATION: 
THE PITCH LAKE: 
British adventurer Sir Walter Raleigh claimed he 'discovered' the pitch lake in 1595 on his search for El Dorado. However, it was the Spanish who started to refine the pitch in 1792 and called it 'Tierra de Brea', meaning land of pitch – the name eventually became La Brea.
First called 'piche', the Amerindians believed it was created by the Gods as punishment. Legend has it the lake swallowed an entire tribe after they ate humming birds which were believed were the souls of their departed ancestors. To date, numerous Amerindian artefacts have been unearthed onsite, including a bench carved in the shape of an animal (with the carver's name still clearly visible). Some of these can be viewed at the onsite museum. Indications of prehistoric life in Trinidad and Tobago have also been found – the rib and thigh of a giant sloth, along with a tooth identified as belonging to a mastodon. 
TRINIDAD ROTI
Roti is a flour pancake or wrap, similar to, but lighter than a tortilla, and filled with various foods, including a choice of curried chicken, goat, beef, duck and potato channa (chick-peas). West Indian roti are mainly made from wheat flour, salt, and water. The word 'roti' across the Caribbean also refers to a dish of stewed or curried ingredients wrapped in a 'roti skin'. Roti is hugely popular in Trinidad, where just under half of the population is of East Indian descent. Today Caribbean/East Indian dishes are quite different from traditional East Indian. In TnT there are different types of Roti including Dhalpouri, Dosti, Bus-up-shut (Paratha) and Sada roti, be sure to try them! 
TRINIDAD DOUBLES: 
The Indian community also created Trinidad's favourite street food, 'doubles', made out of two rounds of fried dough, sometimes referred to as 'barra', filled with curried chickpeas and – on your request only – bathed in a hot chilli (pepper) sauce and other delicious sauces, e.g. tamarind, cilantro etc. You can get this all over Trinidad! It's a MUST before you leave the island!
Our Highlights, Inclusions & Requirements:
Pick up time:
Duration:
Highlights:
Fresh produce market central Trinidad
Tour Central and South Trinidad
Walking tour on world famous Pitch Lake
Local "roti" lunch stop
85ft tall statue of Hindu deity Hanuman
Hindu Temple / Ashram
Inclusions:
Hotel pick up and drop off in Port of Spain/Environs
Driver guide
Entrance fees
Water
Requirements:
Comfortable clothing
Comfortable walking shoes (you may get pitch on your shoes)
Sunhat / sunblock
Appropriate clothing for Hindu Temple (No short pants or skirts. Covered shoulders)