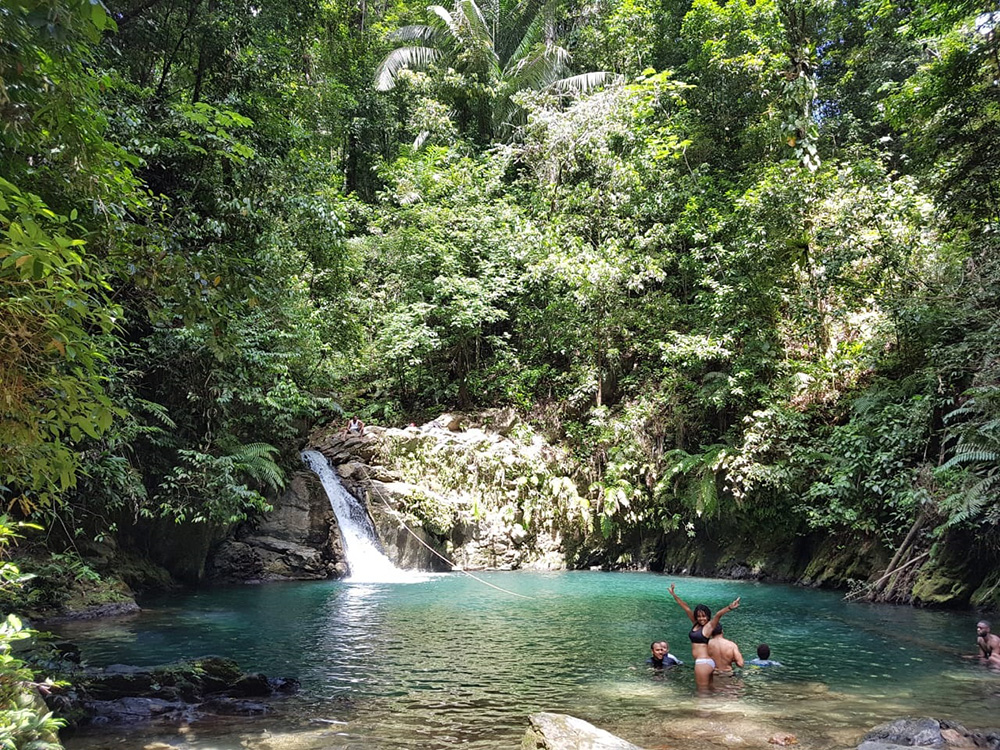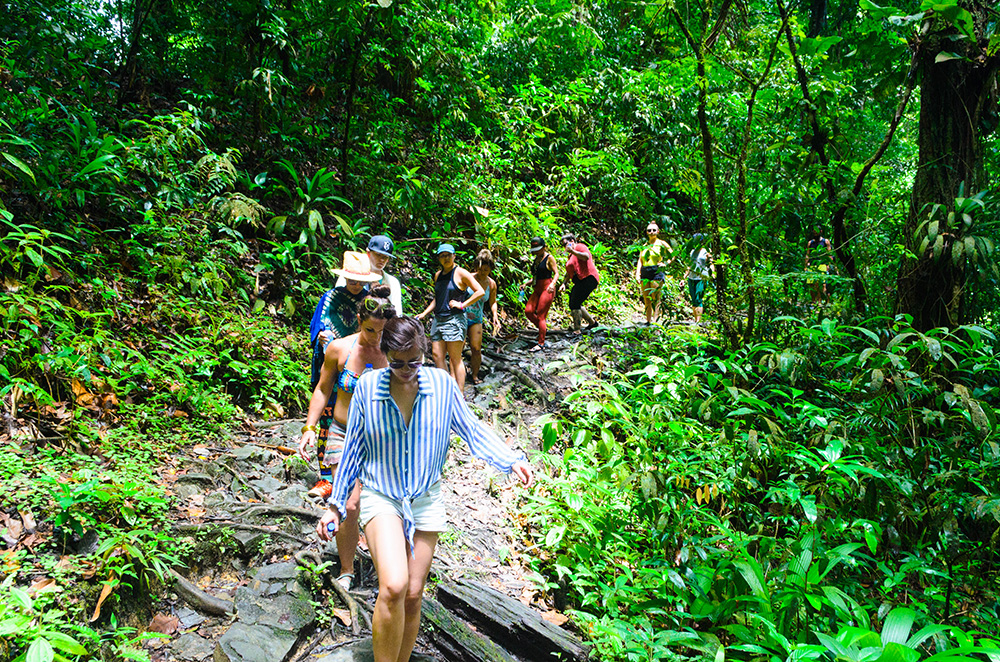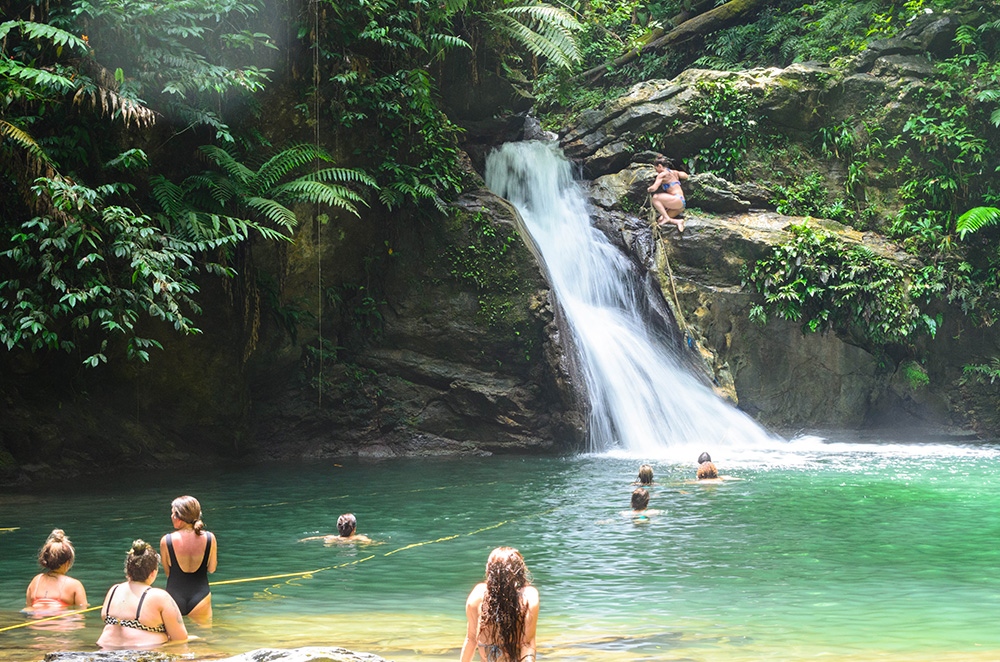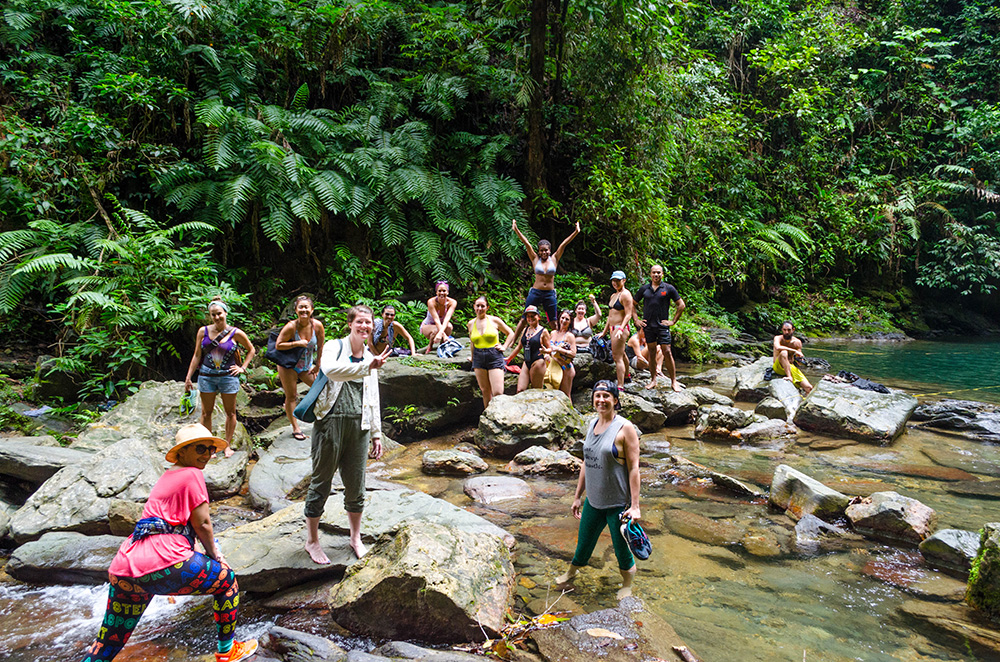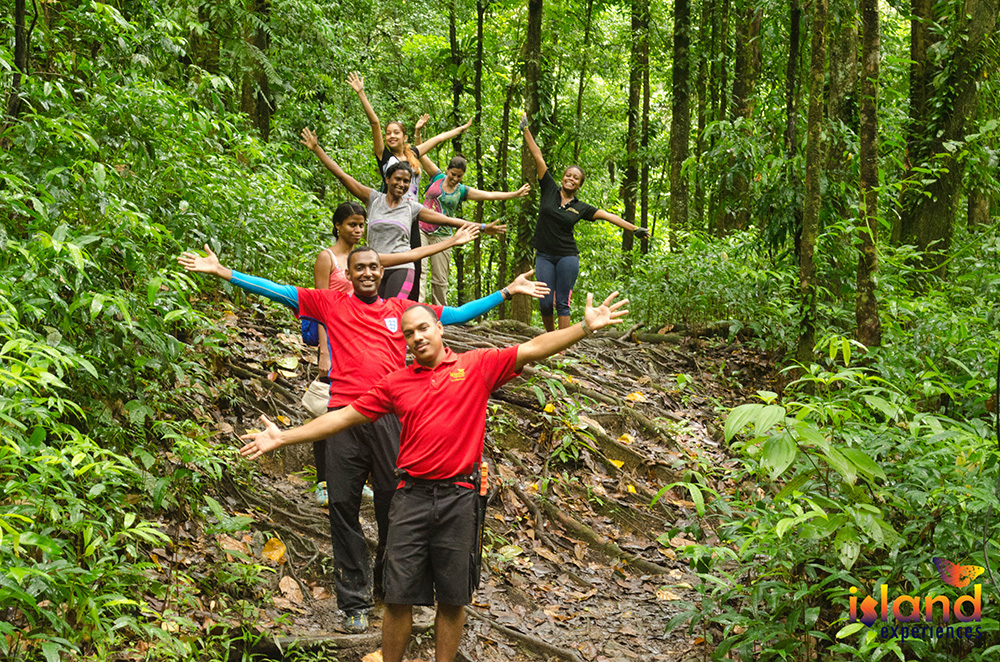 Rio Seco Waterfall
from
Activity Level

Easy - Moderate
All about the Rio Seco Waterfall.
It is located just after the village of Matura and while by far not the tallest, Rio Seco is most loved for its wide deep basin filled with emerald green water which is ideal for swimming, even kayaking.
The ideal spot for a refreshing river splash with shallow and deep areas to bathe, bands of massive rocks invite you to a sunbath. Here the forest consists mainly of mora trees that tower over the falls and add beauty to the already picturesque landscape. Those seeking adventure can escalate the rocks and jump fifteen feet into the sparkling clear water.
The easy hike to the falls takes about 1.5 hours on a wide open path.  The trail is shaded by the canopy of the rainforest and situated on top the river bank. Along the way, large tree roots run diagonally across the path, and there are two small streams to cross.  At the entrance to the falls, the echoing call of the bellbird is heard distinctly throughout the forest.
On the way up we take a stop for some delicious street food, to enjoy at the falls! Get a taste of Trinidad! 
Detail: 
Rio Seco is a Spanish word that means dry-river, and it seems ironic that this constant never-ending supply of water classed as a dry river. However, in the upper course where the bed consists of porous limestone the River submerges and some parts become dry. Further upstream, at the mouth of one of its tributaries, there is a sulphur spring where oozing from the rock is yellow sulphur deposits. Exploring downstream there are additional pools and gorges to discover and two kilometres before it reaches the sea there is a confluence. The Rio Seco River flows into the larger Salybia River to exit at Saline Bay.
Our Highlights, Inclusions & Requirements:
Tour time:
Duration:
Highlights:
Tour to the north east of the island
Quaint small villages
Easy hike on wide even path through the forest
Waterfall with amazing large plunge pool for swimming
Remote location with wonderful nature
Inclusions:
Hotel pick up and drop off Port of Spain and environs
Professional driver / hiking guide
Water
Requirements:
Comfortable clothing
Sturdy hiking shoes
Swim wear & towel
Change of clothing
Insect repellant
Waiver to sign