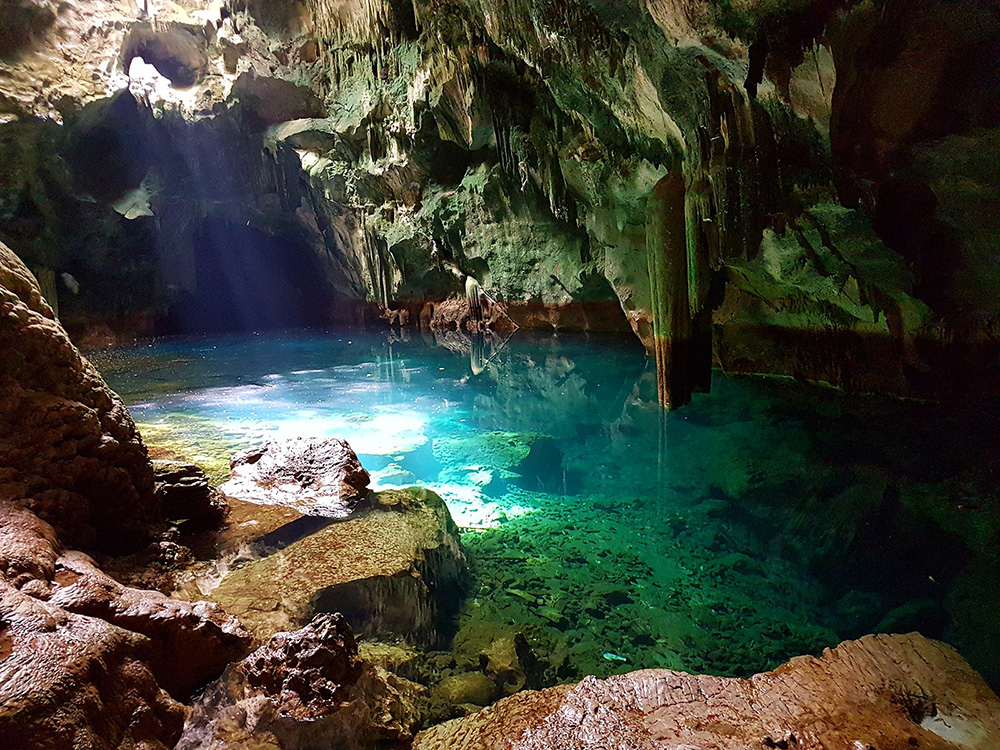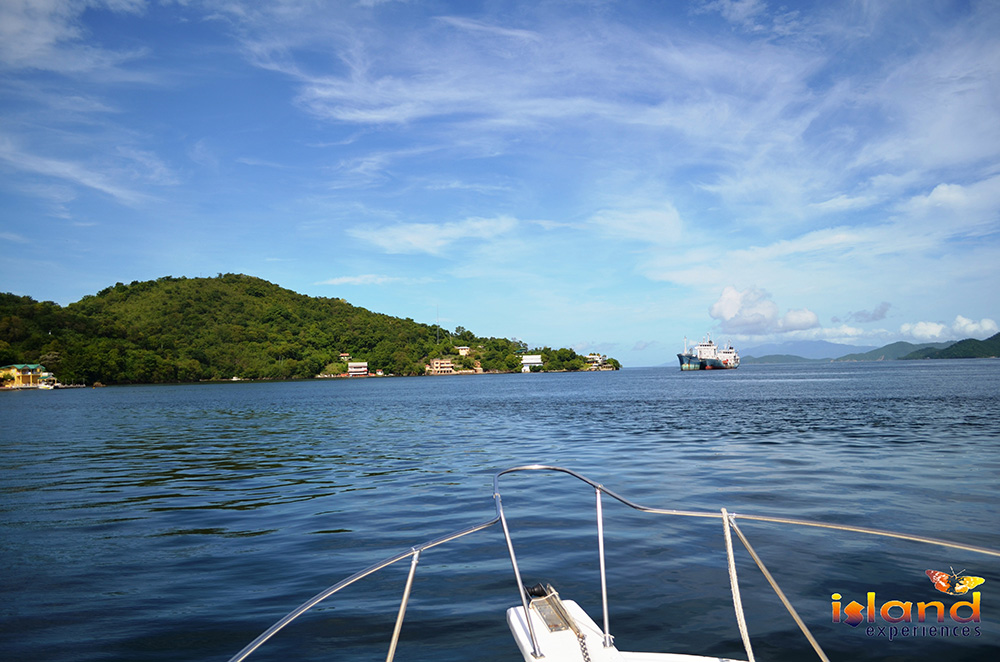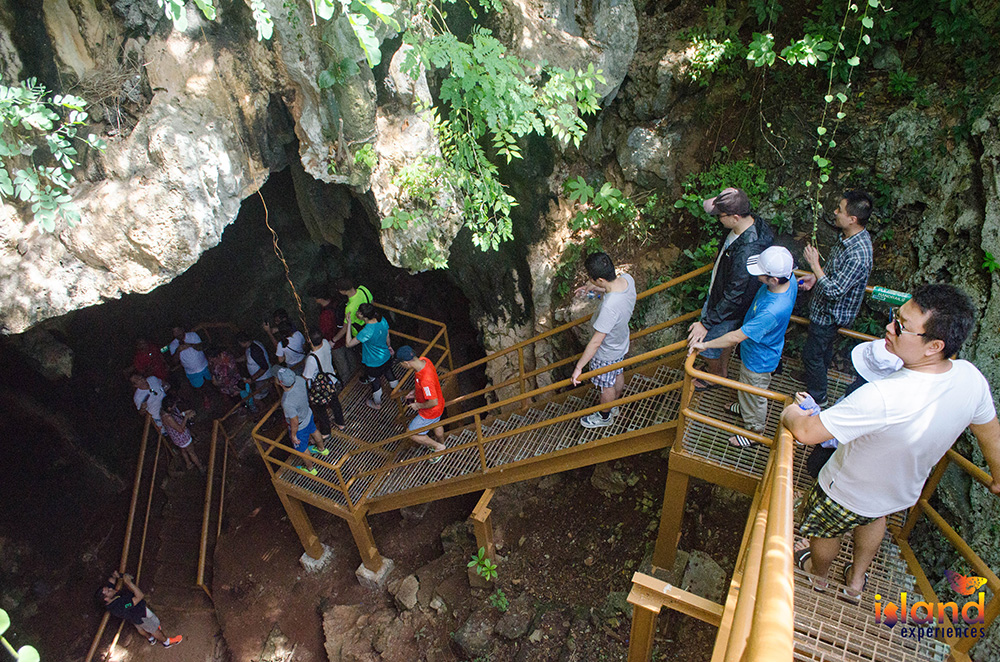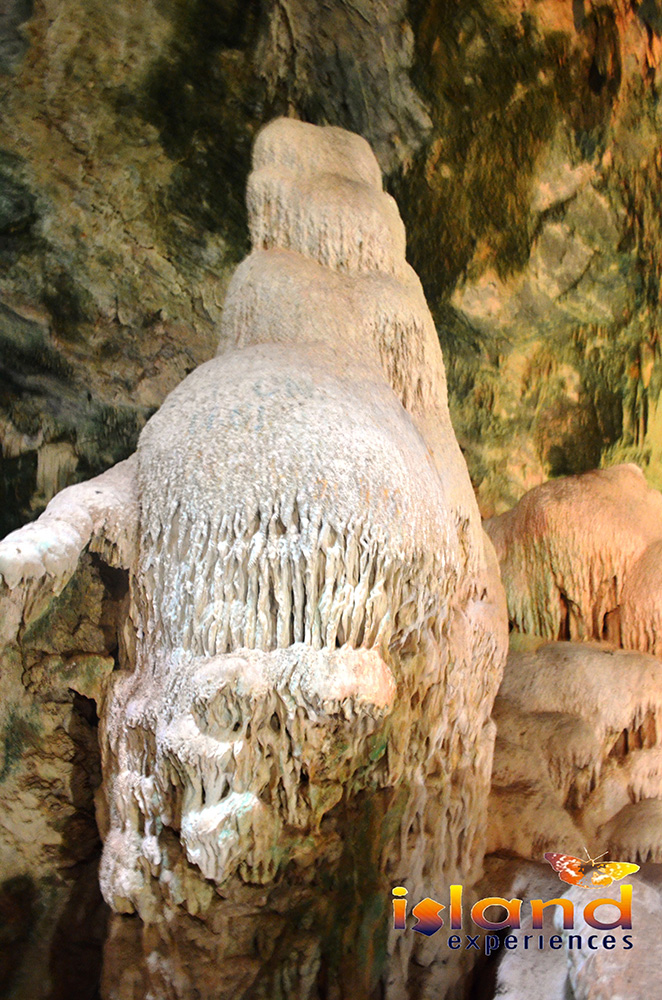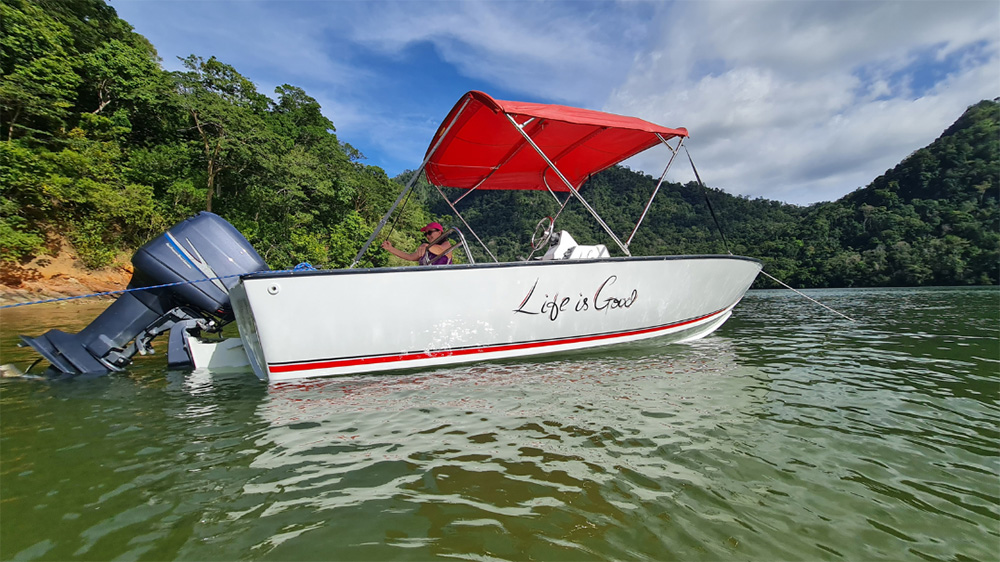 Gasparee Caves Adventure With Cruise
from
Northwest coast drive / Boat tour to/from cave / Cave visit / Cruise along North West Coast
Option 1: In a 36ft luxury Yacht (or similar)

Option 2: In a 20ft Bowen
Beach, Boat, Hiking, Nature, Swim

Activity Level

Easy - Moderate
All about the Gasparee Caves Adventure With Cruise.
On board our yacht (or boat), you cruise from Chaguaramas past the smaller islands off the north-western peninsula before arriving on Gaspar Grande Island. Here, you disembark for a short hike to the cave entrance of this magnificent 85ft underground limestone cave. 
Venture down into a system of limestone caves, your descent is easy – via a sturdy metal stairway, with railings for extra support. There you can explore the marvels of the natural formations created over thousands of years, with stunning stalagmites and stalactites in shapes of animals and even one that inspires the nickname "The Buddha". Part of this spacious cave is open to the sky above – rays of the sun reflect in a mysterious & deep tidal pool called "The Blue Grotto".
Cruising along we then drop anchor at a secluded bay for a plunge into the energizing Caribbean waters. Time to soak up the sea and sun… swimming, enjoying water toys or simply rocking back, listening to the music of your choice … or just the calming sounds of the ocean, with a delicious tropical drink in hand.
Option 2: Instead of the yacht, you can cruise in a smaller boat (20ft Bowen) at a reduced cost.
Our Highlights, Inclusions & Requirements:
Pick up time:
Duration:
Highlights:
Coastal drive
Luxury marina
Cruise on a yacht (optional on boat)
Short hike
Gasparee Cave visit
Cruise DDI- Down The Islands
Secluded beach for swim
Inclusions:
Hotel pick up and drop off Port of Spain and environs
Captain
Life jackets
Entrance fee
Boat fee
Water
Requirements:
Comfortable clothing
Comfortable shoes for hiking
Swim wear & towel
Change of clothing
Sunhat / sunblock