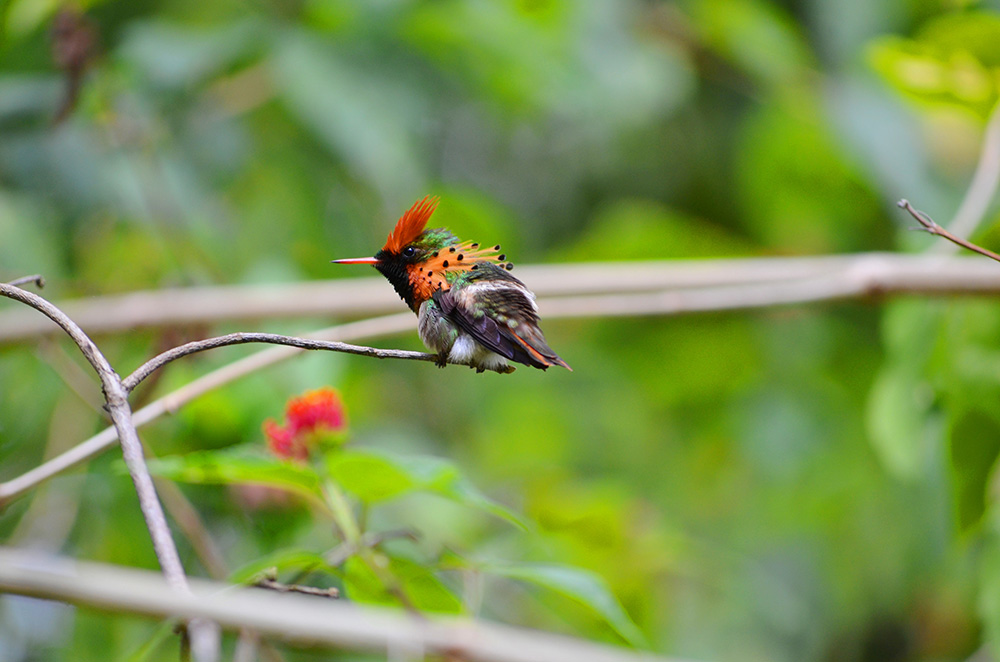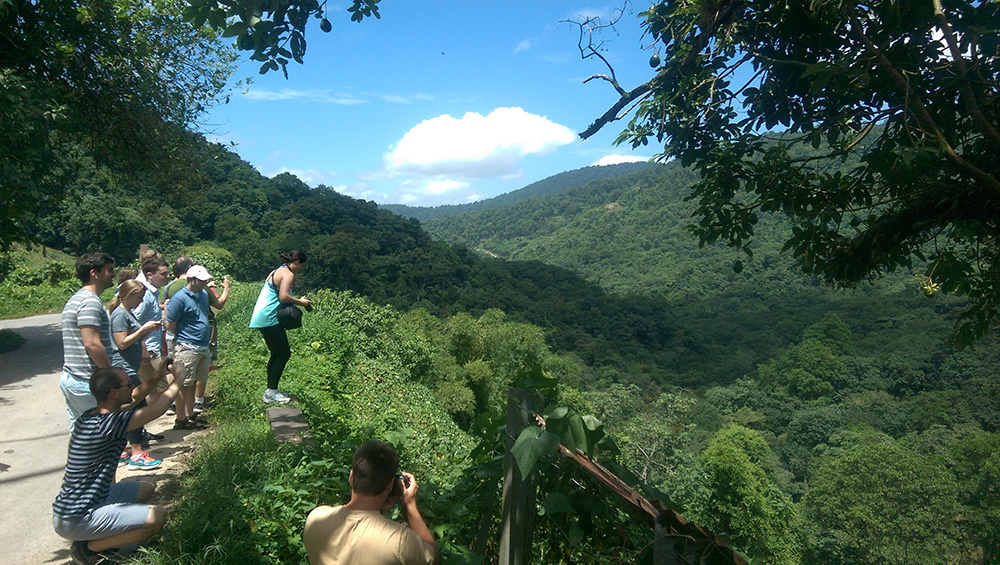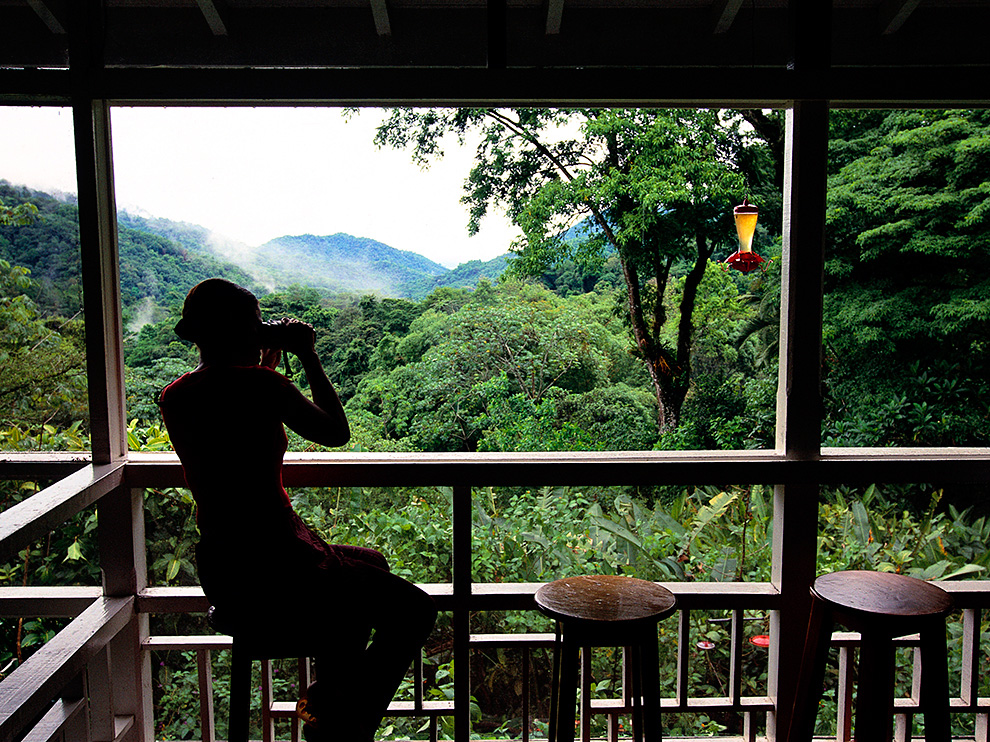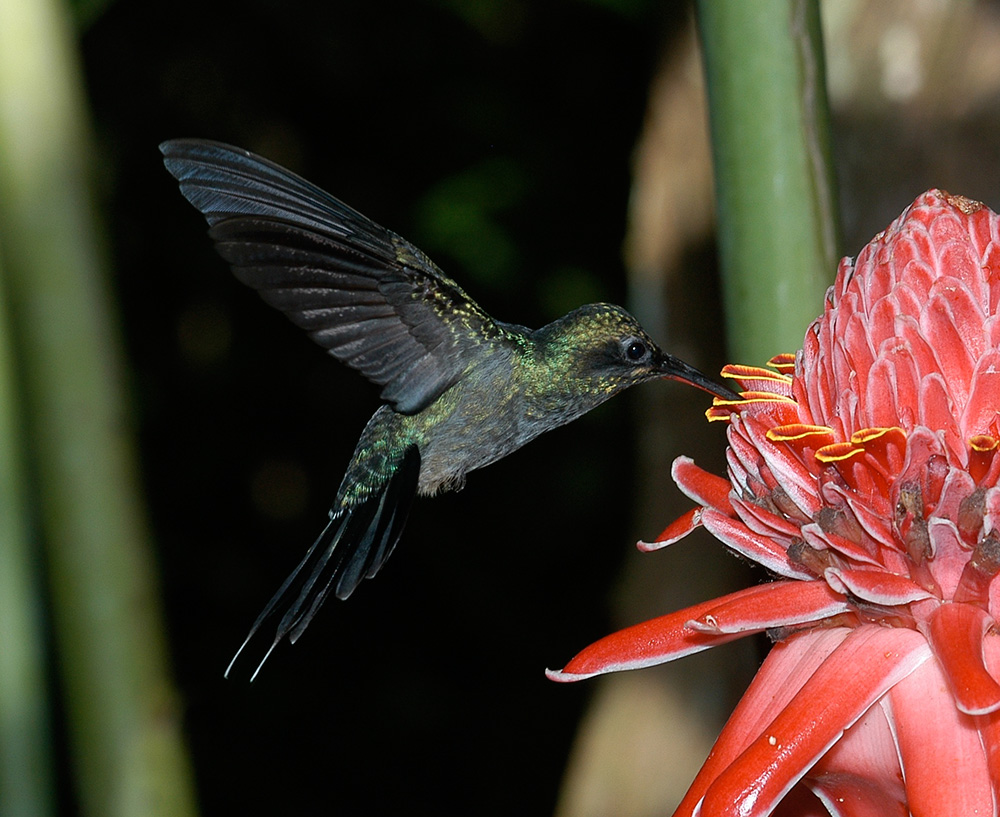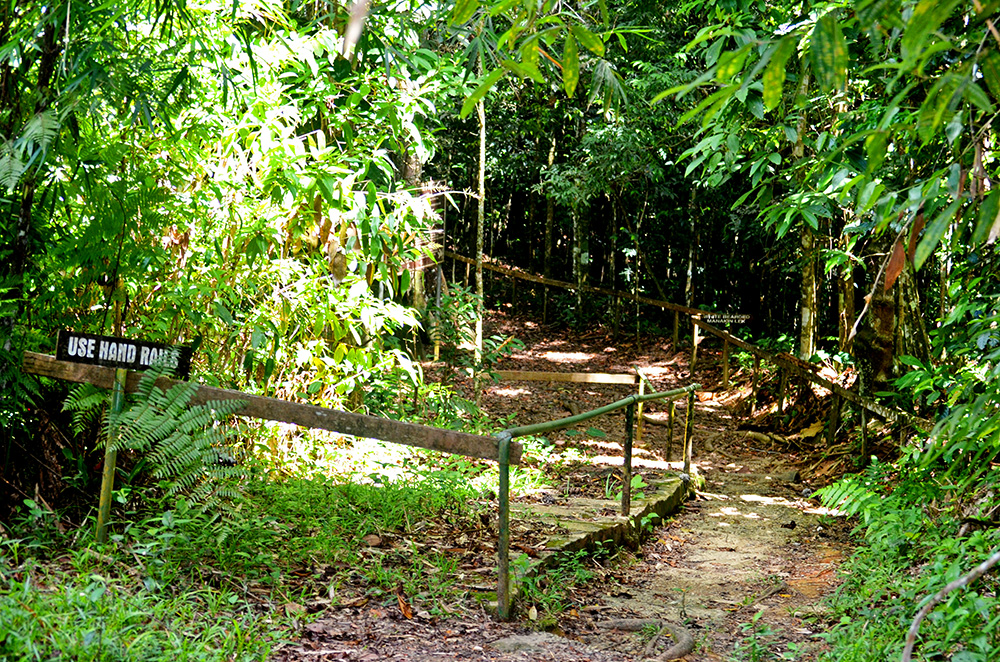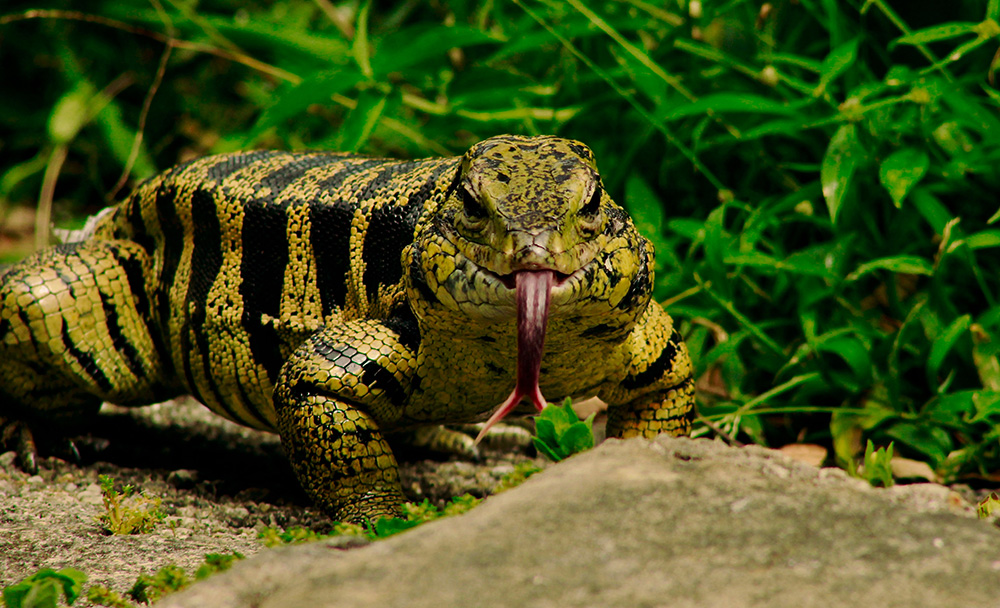 Nature Tour – Asa Wright Nature Centre
from
Set off on a tour that is truly for the bird and nature lovers, as you explore the famous Asa Wright Nature Centre, a 200-acre (80-ha) bird sanctuary in the middle of rainforest. Spot tons of feeding hummingbirds from a historic veranda and take an informative guided walk through the forest.
Cuisine, Nature, Swim, Wildlife

Activity Level

Easy - Moderate
All about the Nature Tour – Asa Wright Nature Centre.
Get picked up from your hotel in Port of Spain for the rainforest drive to the bird sanctuary. Hang out on the open veranda overlooking the forested mountains of Arima valley, where you can watch dozens of hummingbirds come right up to the deck – feeding from hanging containers and nearby flowers. Watch for tegu lizards and the lively agouti hunting for scraps beneath the bird feeders.
Next, go on a guided walk through the forest to learn about medicinal herbs, exotic birds, and the history of the nature centre. You will surely spot humorous fellows like the bearded bellbird and the dancing manakins. 
Time to relax on the veranda with a cool drink. Lunch is buffet-style or more basic, it's all up to you (cost on own). 
There is a fresh water pool with a small waterfall nearby, you can go and discover on your own and take a refreshing dip. Hummingbirds galore all around, photo ops like never before!
Our Highlights, Inclusions & Requirements:
Pick up time:
Duration:
Highlights:
Rainforest drive with beautiful vistas
Jungle lodge with fantastic bird-watching from panoramic veranda of main house
Variety of hummingbirds at close range
Easy bird-watching hike on "Discovery Trail"
Local lunch
Comfortable and spacious veranda overlooking rainforest
Small fresh water pool for a dip (fed by natural spring)
Inclusions:
Hotel pick up and drop off Port of Spain and environs
Driver guide
Entrance fee
Water
Requirements:
Comfortable clothing
Closed-toe shoes for nature walk
Binoculars (optional)
Rain gear (optional, as a precaution)