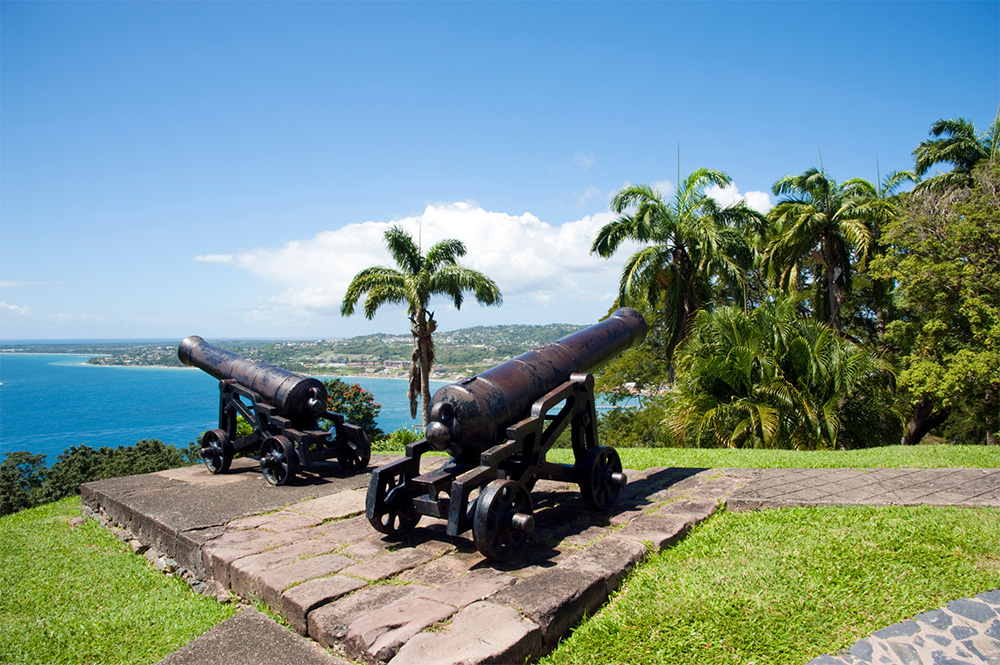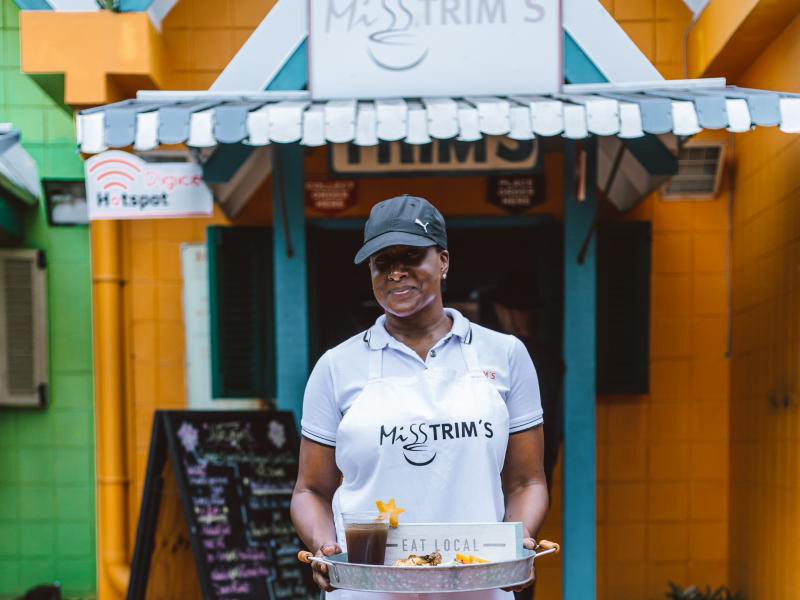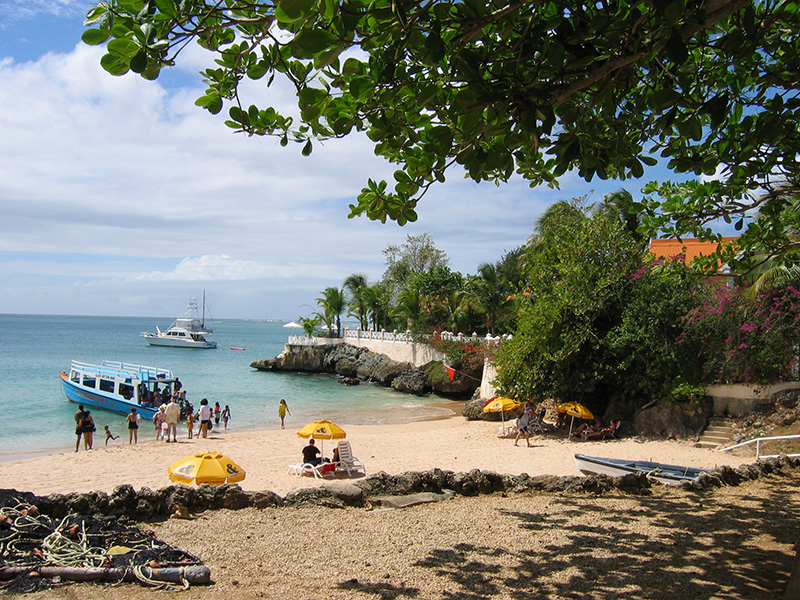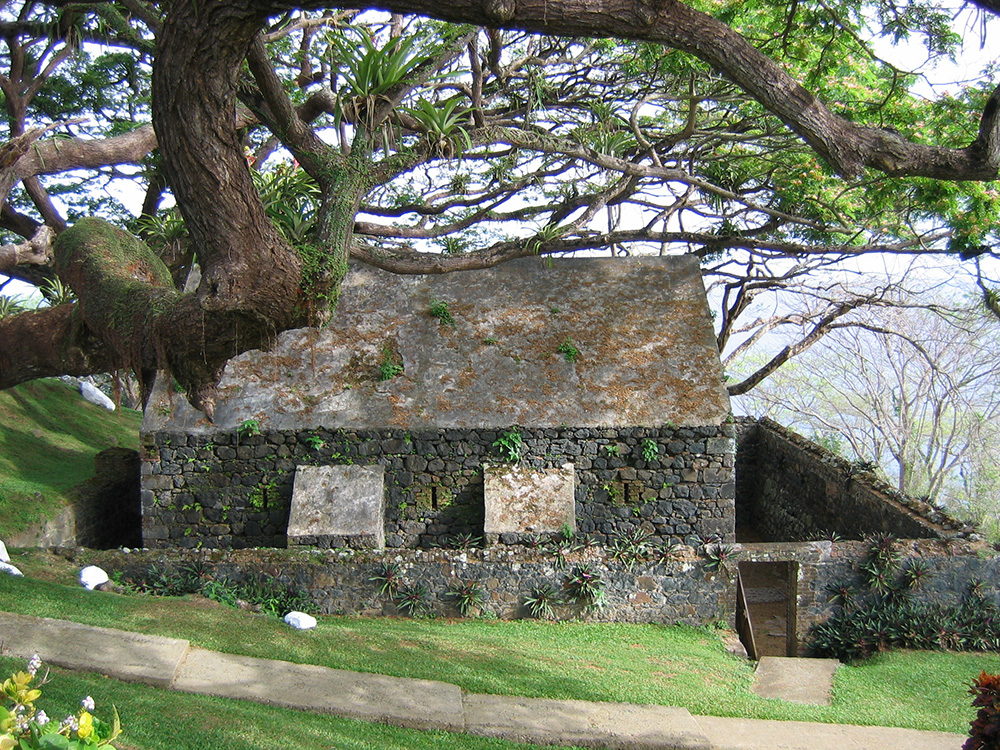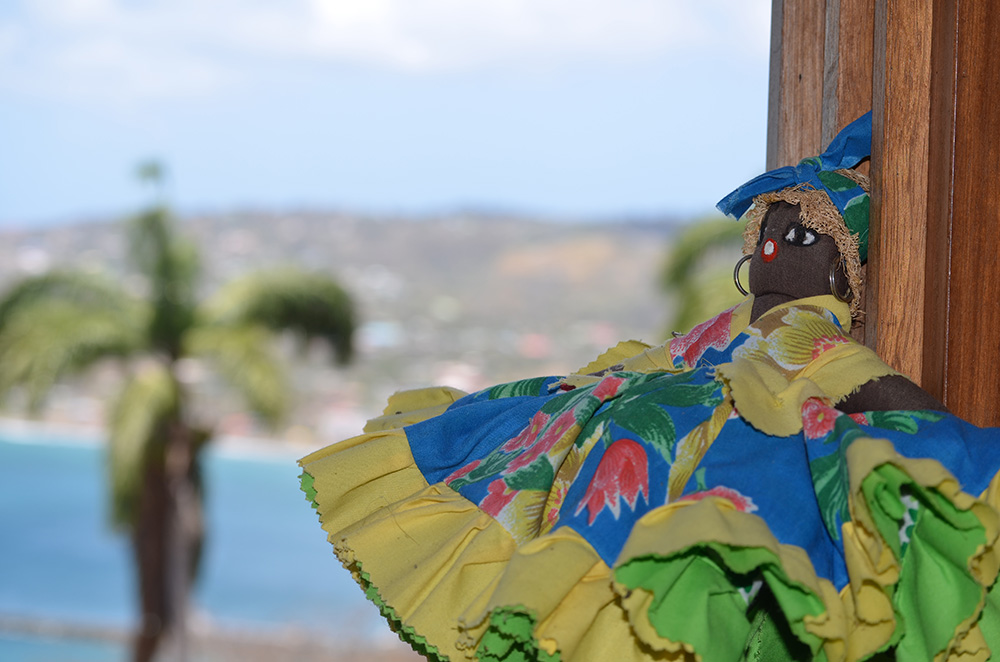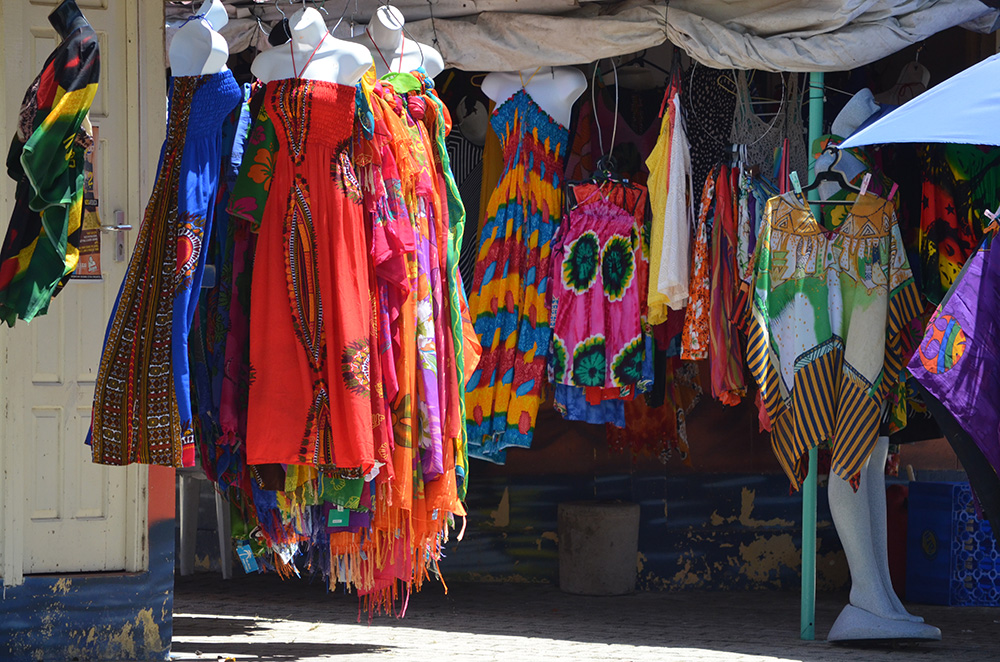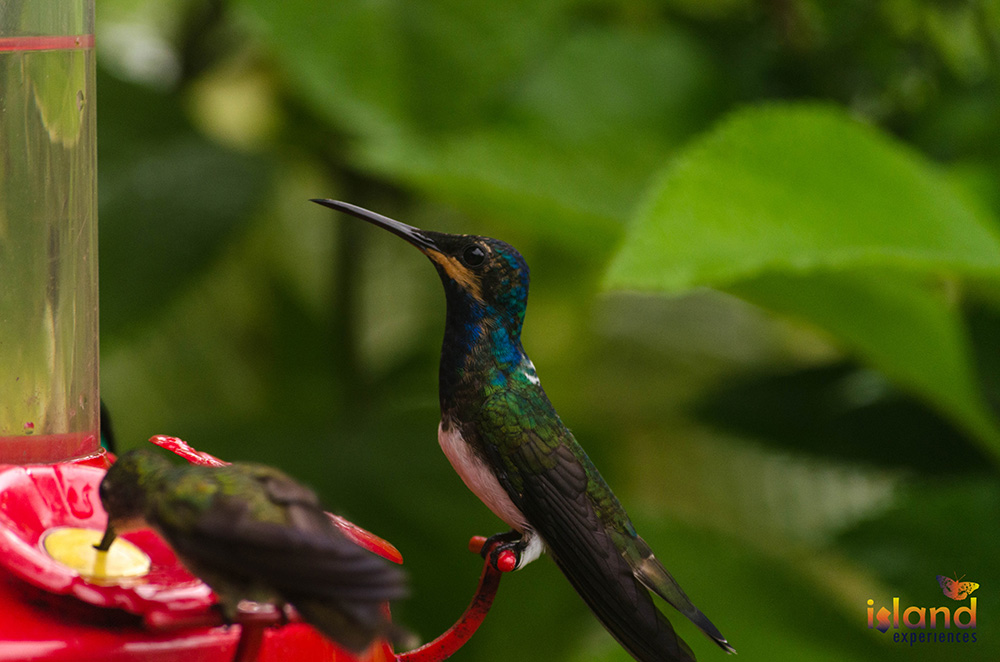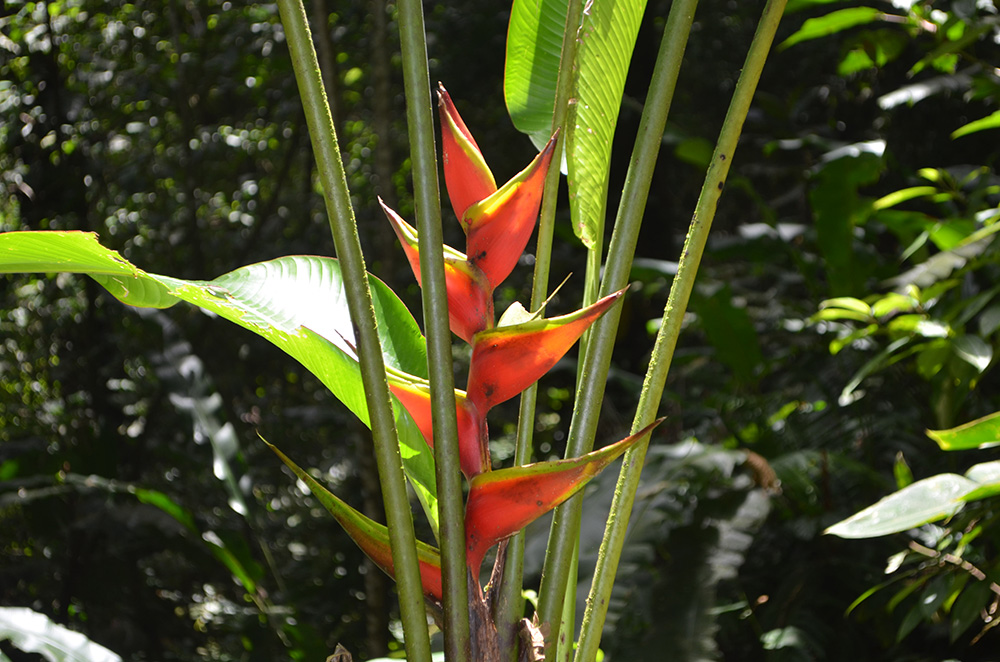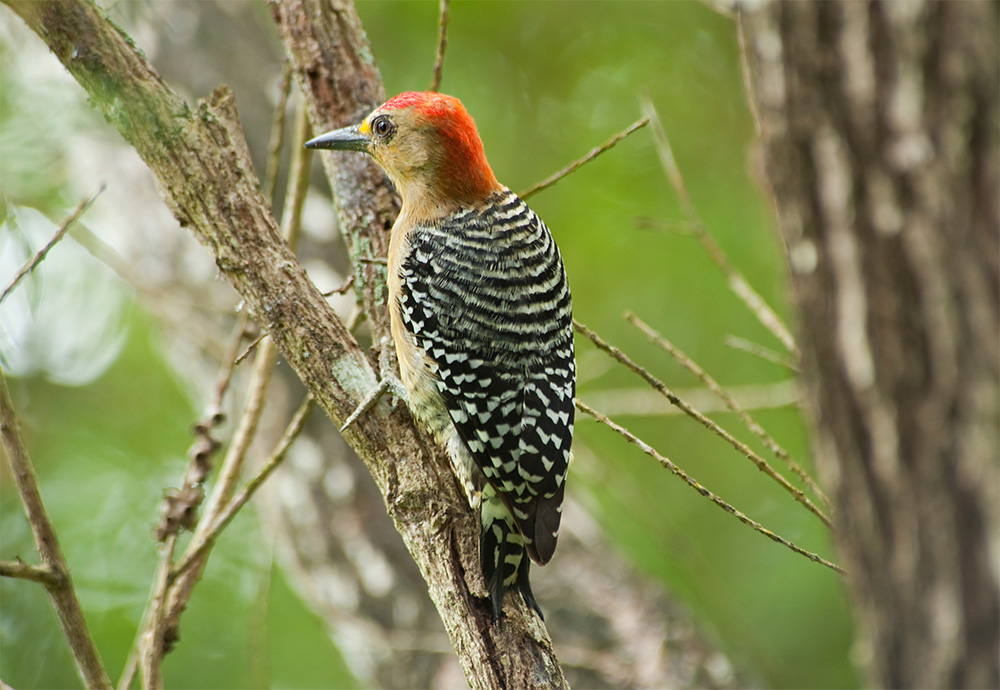 Tobago Highlights & Tropical Garden with Hummingbirds
from
Your tour brings you to Tobago's capital Scarborough and beautiful Fort King George with its astounding panoramic views, the peaceful Botanical Garden and then cross-island to another panoramic view from Fort James. Hummingbirds galore in a tropical Garden to top off your day… Exciting photo opportunities await!
Book online now!
All about the Tobago Highlights & Tropical Garden with Hummingbirds.
Fort King George offers sweeping views of Scarborough and the Atlantic side of our island. It is the best-preserved colonial fort in Tobago, recently refurbished to return it to its old colonial stature.
After your city tour through the capital, we continue to the peaceful Botanical Garden where we take a leisurely stroll. Broad sweeps of lawns, planted beds and shade trees make it a relaxing place to be. Admire the crimson of towering African tulips, flamboyant trees and the massive old silk-cotton trees. 
Tour cross-island to the Caribbean side and stop at the 17th century ruins of Fort James where you enjoy another magnificent panoramic view overlooking Courland Bay. The "Mysterious Tombstone" bears a strange inscription that continues to intrigue locals and tourists.
Another highlight of your tour is a Tropical Garden. The 12-acre nature reserve and farm is noted for its birds, butterflies, iguanas and fruit orchards. It is located in a working organic estate which engages in sustainable agriculture. Over 50 species of birds are known to reside here, especially various types of hummingbirds. A relaxing walk through the tropical garden concludes your visit in this little paradise. 
The return drive takes place via another route, along the Caribbean coast. What a beautiful relaxing day! 
Additional information: The "Mysterious Tombstone" – bears a strange inscription that continues to intrigue locals and tourists, to the extent that it has become a landmark of Tobago. Betty Stivens' memorial on the tombstone erected on her behalf states that she was the wife of Alex Stiven, she died in 1723 at the age of 23 and that "she was a mother without knowing it and a wife without letting her husband know it except by her kind indulgences to him". This mysterious inscription baffles interpretation to this day….
Our Highlights, Inclusions & Requirements:
Tour Time:
Duration:
Highlights:
Capital Scarborough
Botanical Garden
Fort King George & Fort James panoramic views
Cross-island drive
Tropical Garden with hummingbirds & tilapia pond
Coastal drive along Caribbean Coast
Requirements:
Comfortable clothing
Suntan Lotion / Sunhat
Inclusions:
Transportation (from & to hotel)
Tour guide
Entrance fee
Bottled water