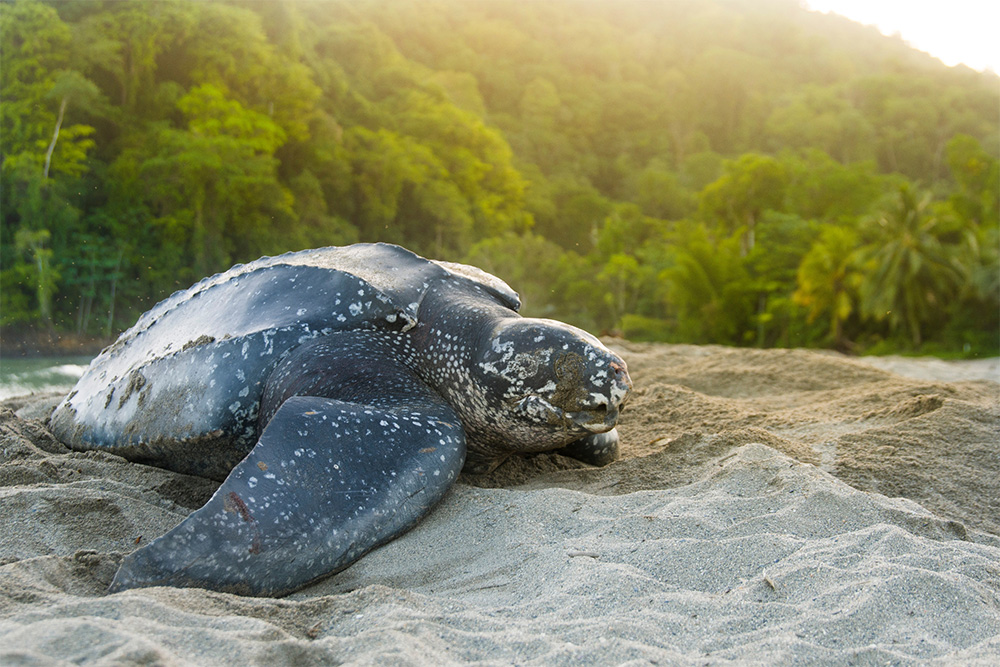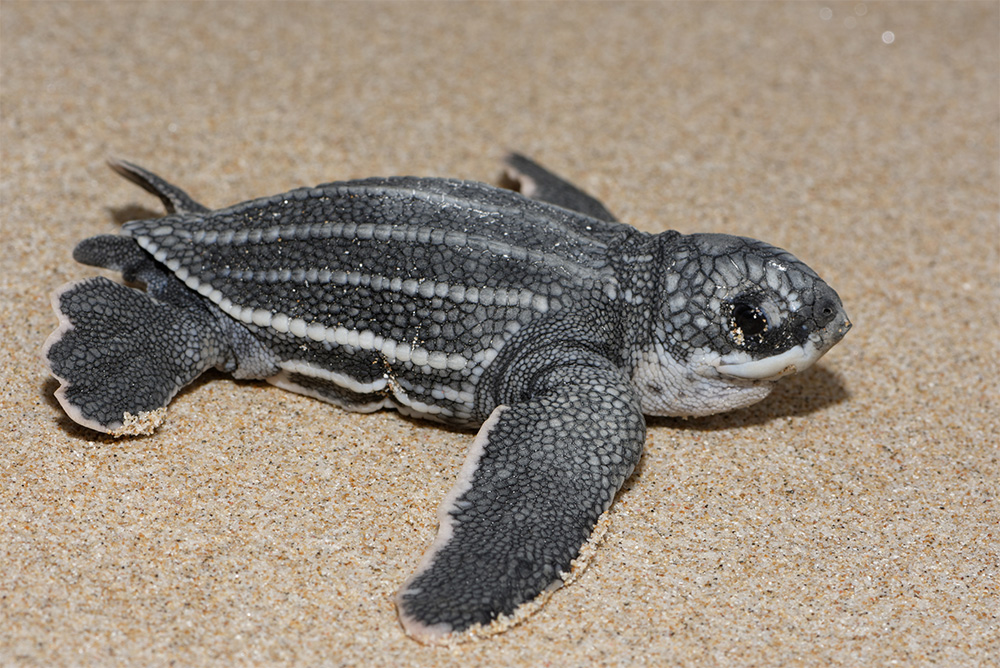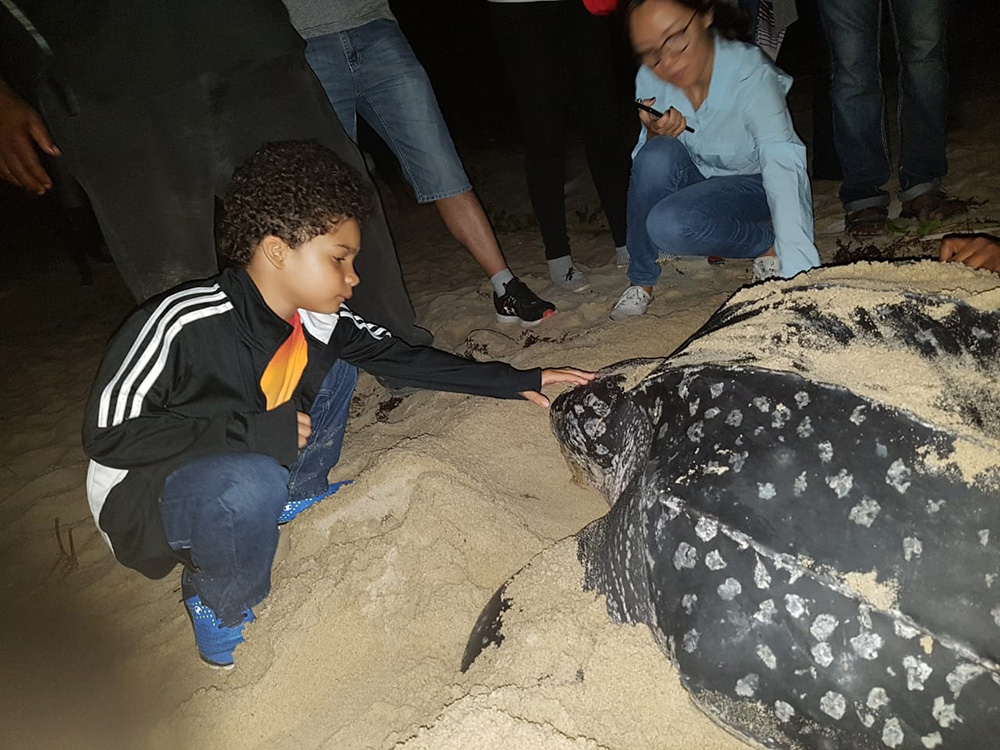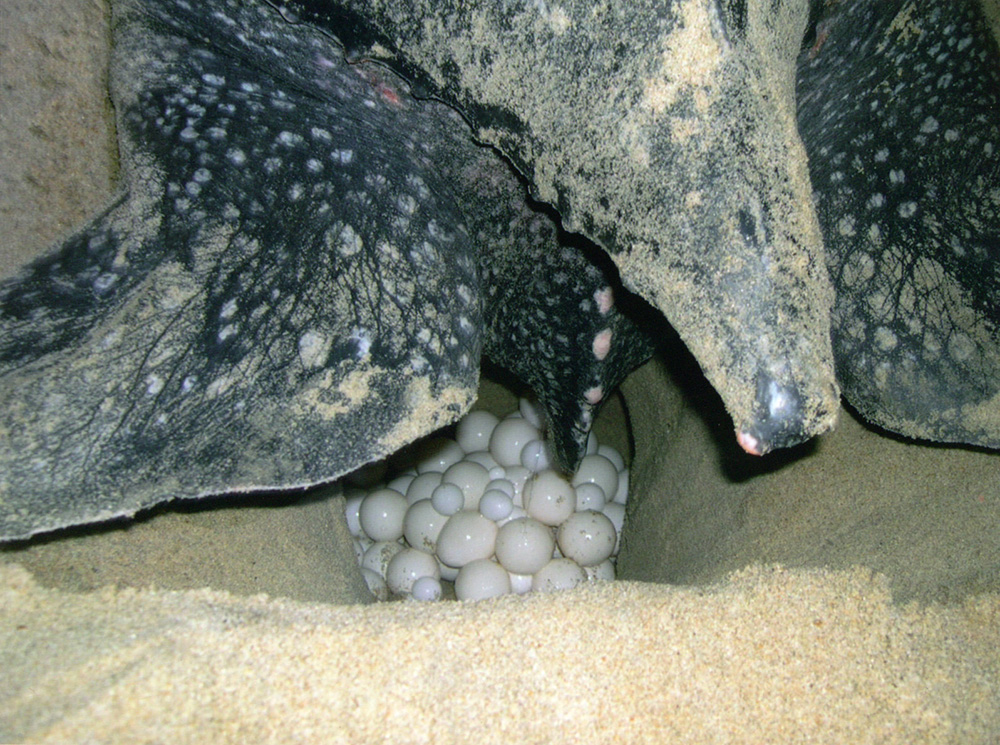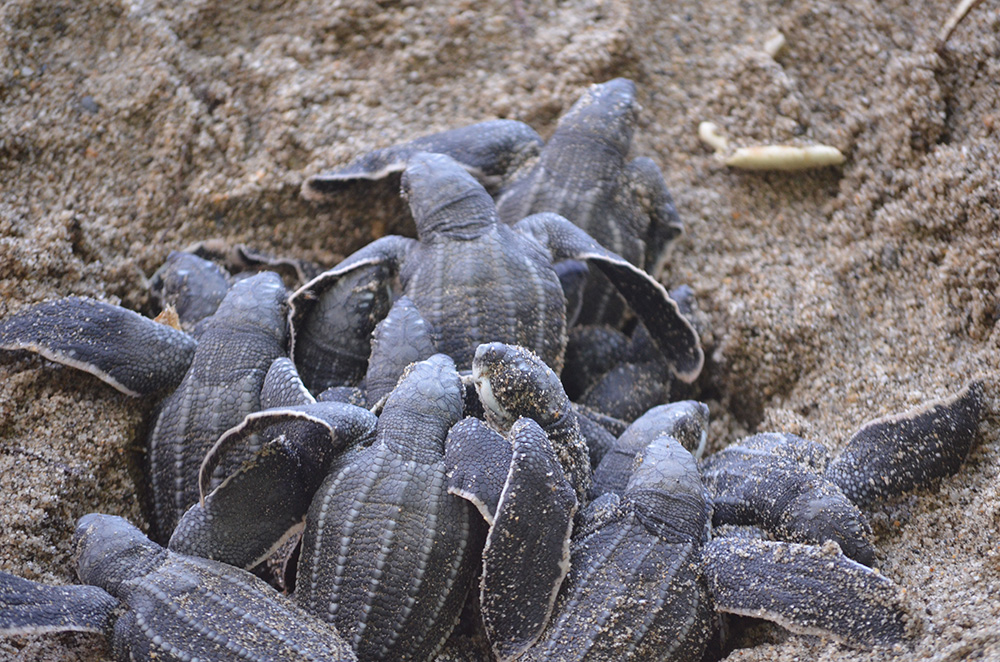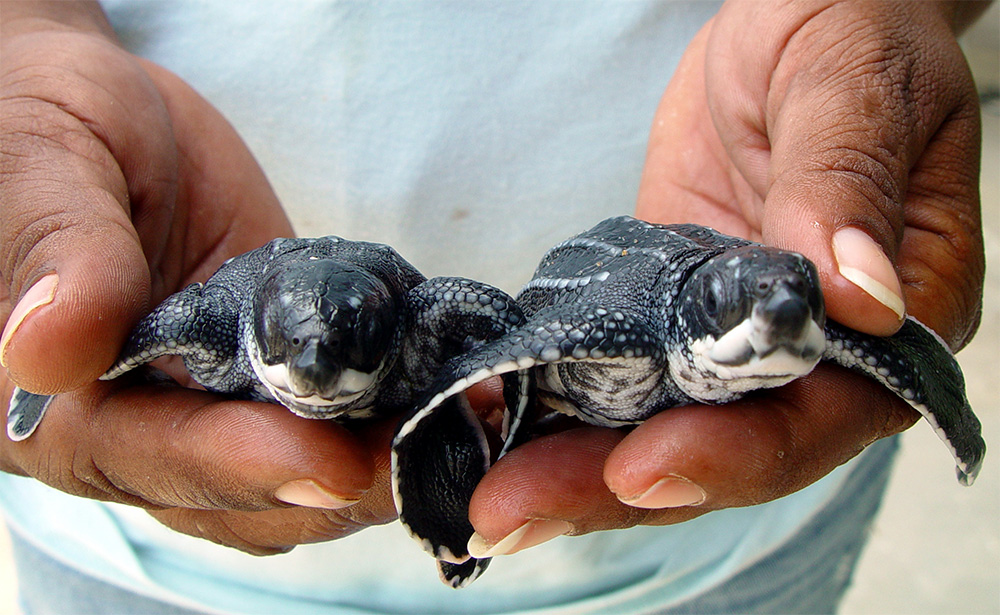 Leatherback Turtle Adventure
from
Night tour / beach at Atlantic Ocean / giant female turtles egg laying ritual
All about the Leatherback Turtle Adventure.
Watch as giant leatherback sea turtles climb out of the ocean to lay their eggs under the moonlight, the culmination of their months-long journey. As you witness this incredible natural spectacle, learn about the fascinating migration and egg-laying process from local turtle experts.
Get picked up from your hotel in the early evening and head east through several villages before you reach Matura Beach. Here, you meet your community guide trained by a local Turtle Conservation group. View the turtles nesting under the ethereal light of the moon … an awe-inspiring experience … topping this off is the glistening Atlantic Ocean at night….
The leatherback sea turtles can weigh up to 1,500 pounds (680 kg) and can measure nearly 10 feet (3 m) across. They can live up to 45 years. Here on the sand, you witness the end of a journey that has taken them across the Atlantic Ocean, as the female turtle returns to the beach she was born on. Biologists believe that these creatures, and this migratory process, have seen little change in almost 150 million years.
There is a good chance that you may see a nest of baby turtles hatch, and you can see them crawl their way into the ocean, especially in the latter part of the season. 
Note: This tour is seasonal – March to August 
Details on Leatherback Turtles
Leatherbacks must travel to the Caribbean to nest because they reside in cooler latitudes of the United States, Canada and the eastern Atlantic Ocean. These areas are far too cold to provide adequate nesting conditions! Thus, Caribbean islands, including Trinidad and Tobago, are very important to the survival of these ancient creatures. Once prevalent in every ocean except the Arctic and Antarctic, the leatherback population has declined dramatically in many parts of the world.  Female hatchlings that make it to the sea will roam the oceans until they reach sexual maturity. Then they return to the same nesting areas to produce their own offspring. Males, however, spend the rest of their lives at sea.
Sadly, not many of the leatherbacks make it to the Caribbean. Sea turtles of all species are endangered throughout the Caribbean. Each female must lay many thousands of eggs in order for her species to survive. Only a few hatchlings in 1000 will survive to maturity and lay eggs of their own. Sea turtles are 20-35 years old, depending on the species, before they are old enough to breed. Unfortunately, often human activities are the cause of their demise. For example, turtles come up and breathe air and can drown when they become entangled in fishing nets. Also, turtles are very sensitive to light. When the nesting beach is well lit by hotels and other developments, the baby turtles are attracted by these artificial lights and crawl inland. These hatchlings never find the sea and they often die in the morning sun. Finally, turtles can mistake plastic bags for jellyfish and die when their stomachs become packed with plastic.
Our Highlights, Inclusions & Requirements:
Tour Time:
Duration:
Highlights:
Night tour
Giant Leatherback turtles on Atlantic beach at night
Egg laying ritual
Possible sightings of baby turtles hatching
Atlantic Ocean beach in moonlight …
Excellent narrative from local turtle protection group
Inclusions:
Hotel pick up and drop off Port of Spain and environs
Driver guide
Entrance fee & Permit
Fess for NGO
Community Guide
Light snacks & soft drinks
Requirements:
Comfortable clothing
Comfortable sneakers or other closed-toe shoes for walking on beach sand (no slippers please)
Light jacket and rain gear (as a precaution)
Note: Photos only during laying phase, no flashlights allowed.