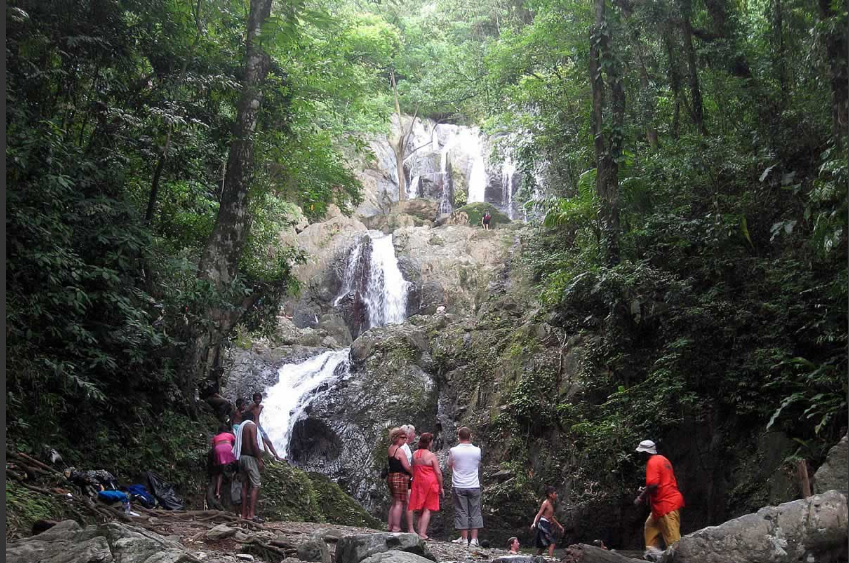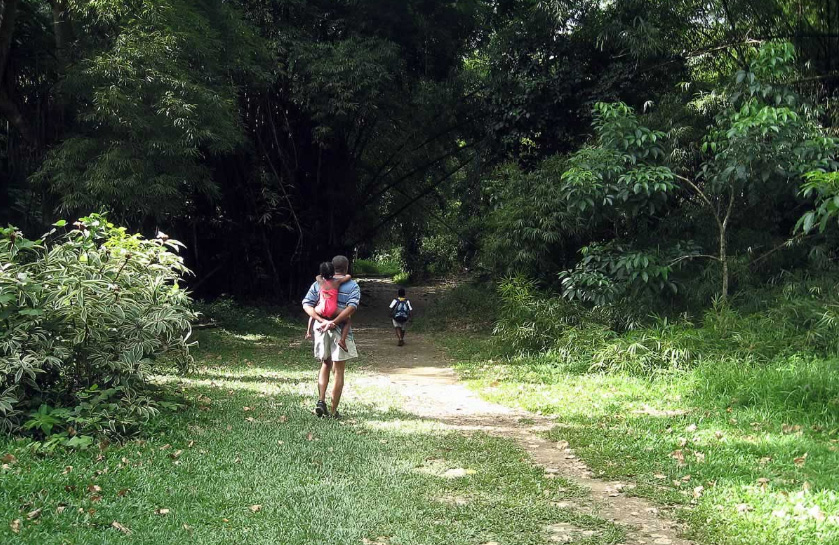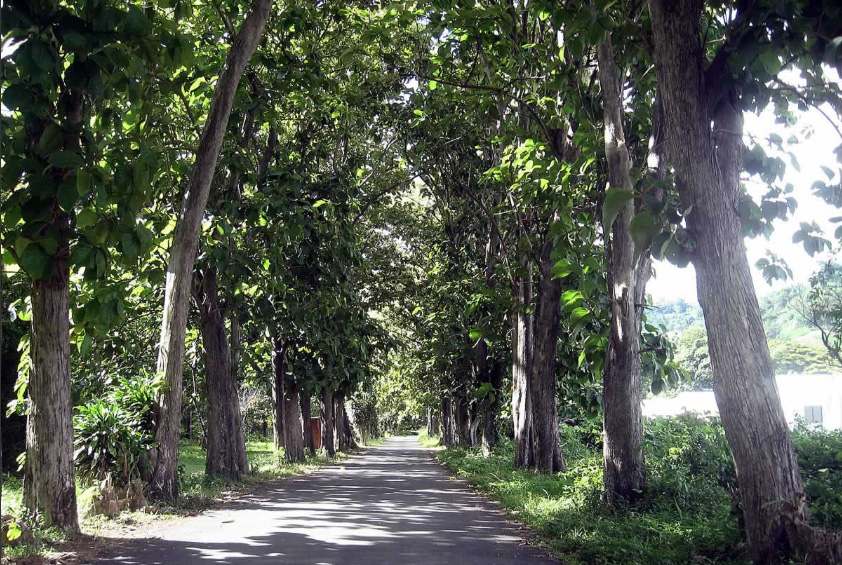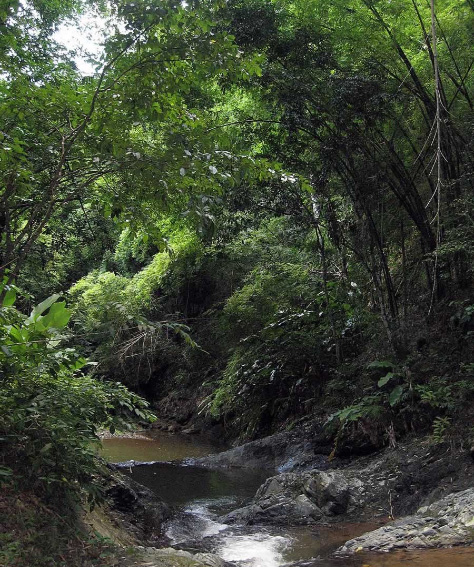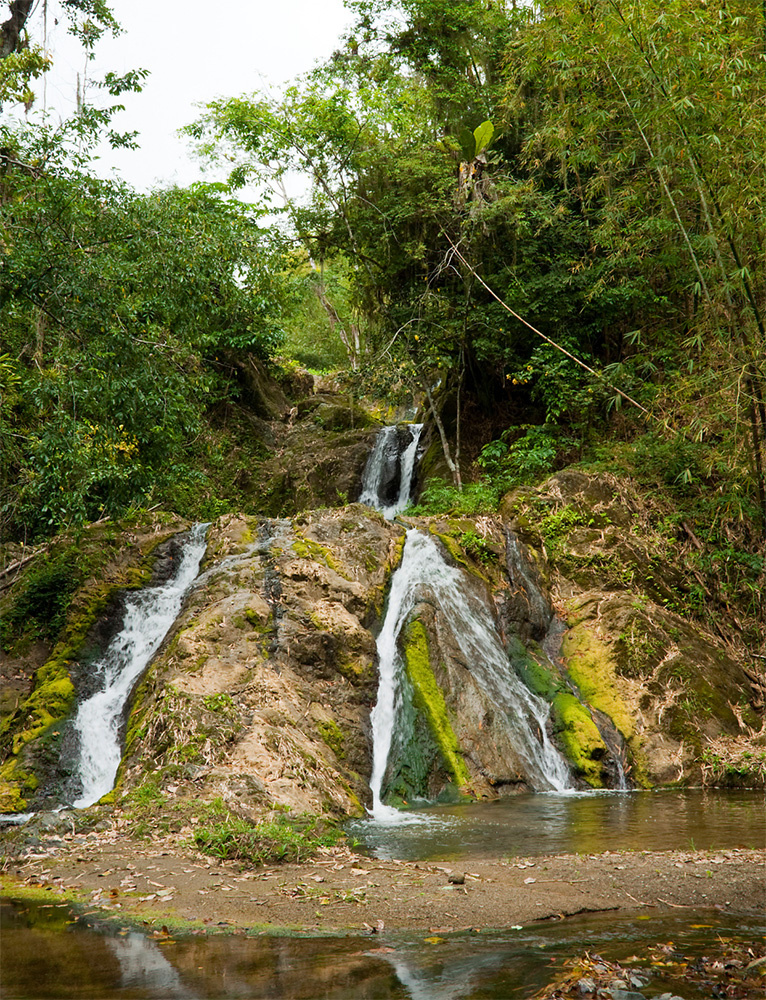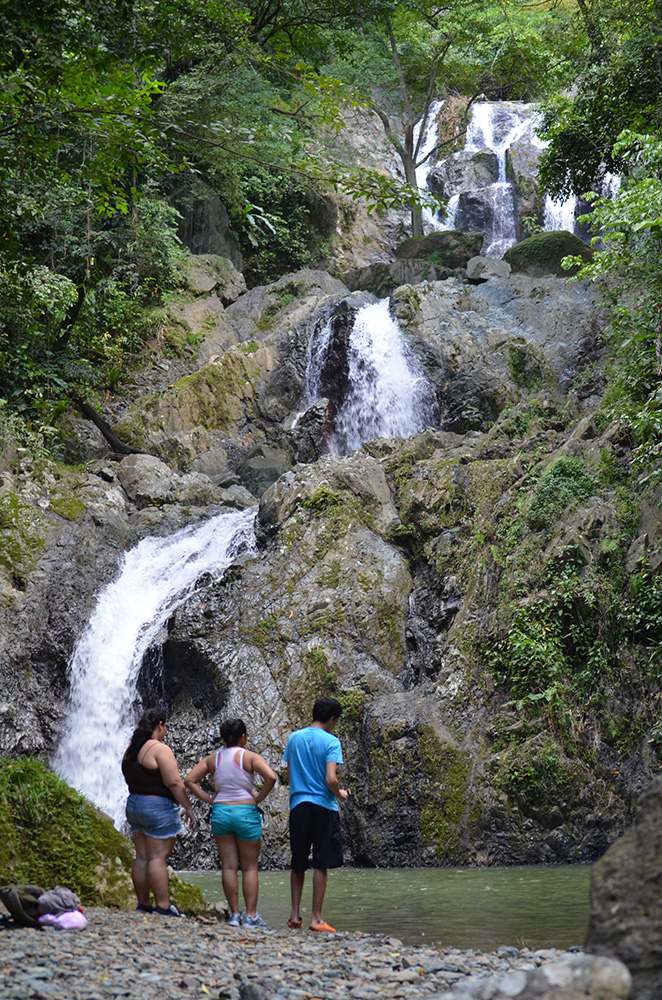 Waterfall Hike
from
A scenic drive to Roxborough takes you along the Atlantic Ocean and offers a glimpse into typical village life, passing through small coastal towns and villages. The Argyle Waterfall, one of the most stunning falls in Tobago, is only a twenty minutes hike away! Relax and take a dip in the natural pool – or climb to the higher levels for more adventure.
Book online now!
Activity Level

Easy - Moderate
All about the Waterfall Hike.
What amazing panoramic views of the coast! Make stops of your choice for epic photo ops! Upon arrival at the Visitor Service Co-op office in Roxborough you start your short easy hike along a broad trail. Encircled by lush green foliage, walk approximately 15-20 minutes through the forest, listening to the tropical sounds around you and simply enjoying nature.  
The Argyle Waterfall is the most stunning waterfall in Tobago. With a height of 54 m (175 ft) it is the highest fall on the island. It is tumbling in a series of stepped cascades and there are deep pools for swimming at the base of the individual falls. Jump in and enjoy the water and the natural surroundings! The sounds of the forest and the soothing sounds of the river will put you in the much expected vacation mood! Paradise found….
Optional: The more adventurous travellers would enjoy the second and third levels of the falls, however, the trek is along a bushy path and requires some more skill and fitness. If you are up to the challenge, it's worth it, as those two levels offer amazing pools to bathe in and magnificent views to the levels below. You can jump and swing on some vines, straight into the water here. (Waiver required for the optional part of the tour). 
TIP: This tour can easily be combined with the Rainforest hike – feel free to inquire!
Our Highlights, Inclusions & Requirements:
Tour Time:
Duration:
Highlights:
Tour along scenic Atlantic Coast to Roxborough
Easy Waterfall Hike with optional more challenging climb
Swim in natural pool (optional)
Coastal drive and panoramic views
Requirements:
Comfortable clothing
Closed toe shoes / hiking shoes / sturdy sneakers
Suntan Lotion / Sunhat
Change of clothing
Swim wear / towel
Waiver
Inclusions:
Transportation (from & to hotel)
Tour guide
Entrance fee
Bottled Water