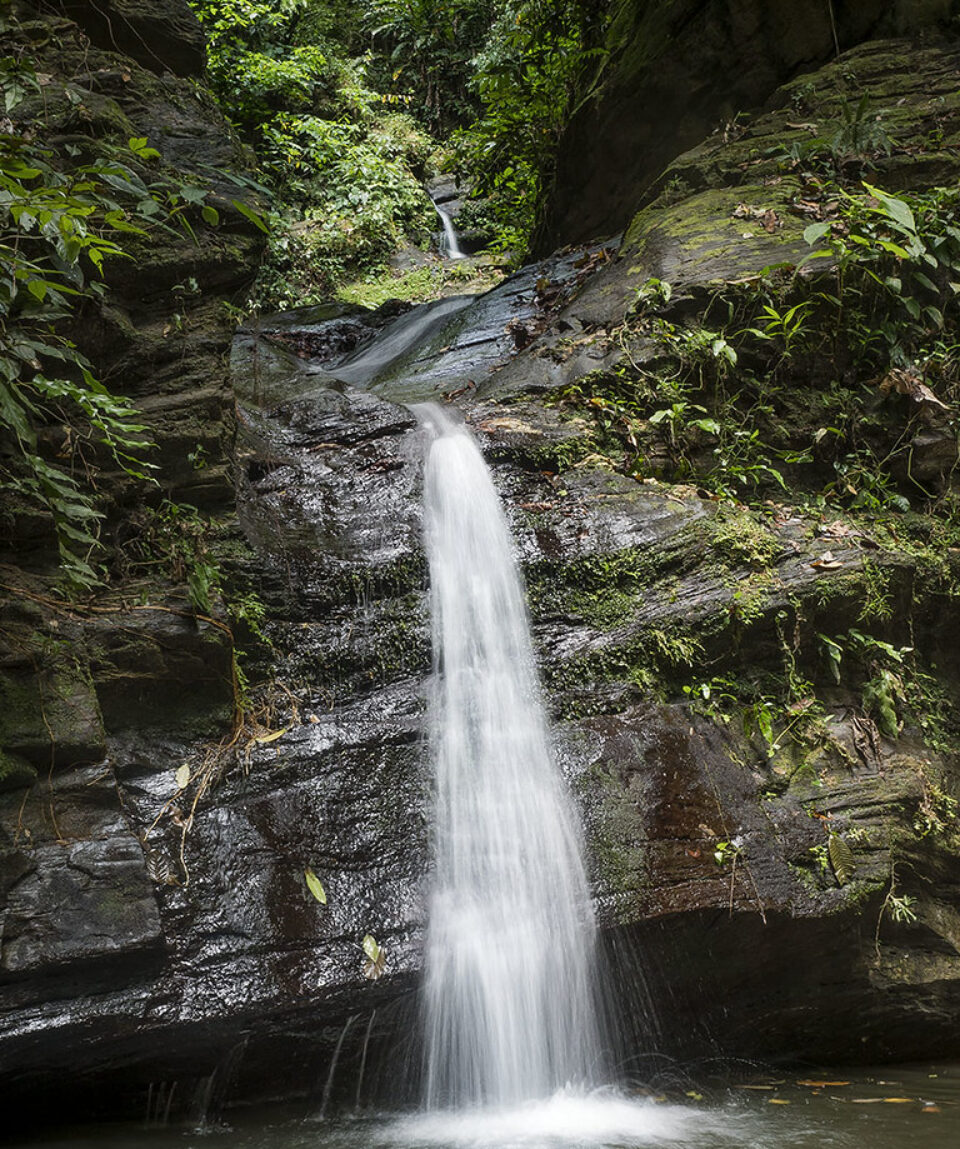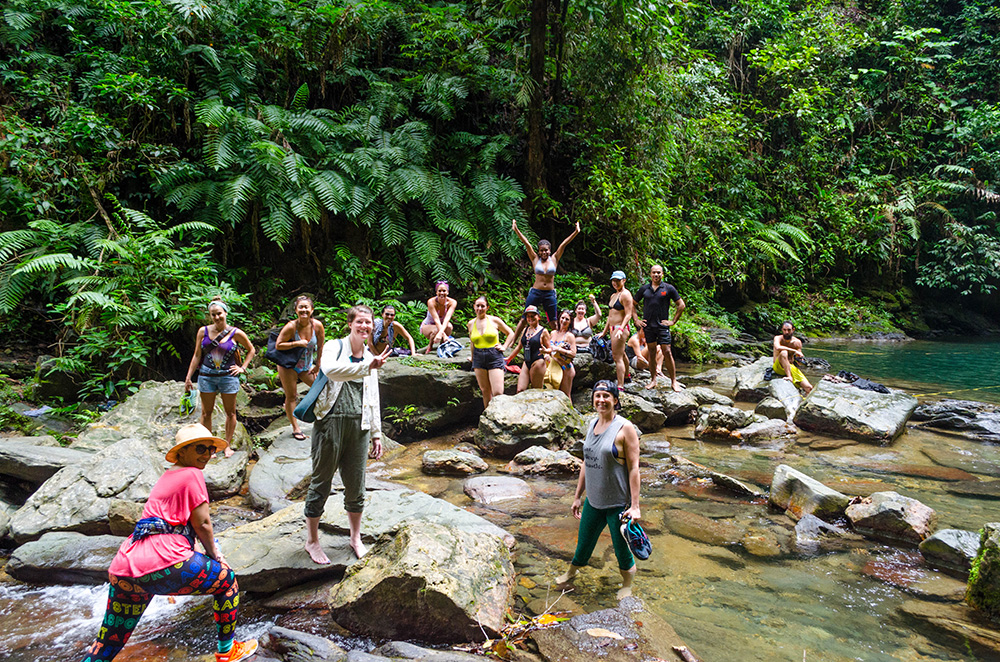 Zorro Waterfall Hike Experience
from
Your drive takes you along the scenic North Coast road past Maracas Beach to quiet Las Cuevas. Our hike is on uneven terrain (not a clear trail), mostly in water, in a riverbed.
There are numerous spots where we climb over large rocks and other obstacles, it is not an easy straight hike.
It is not very long but quite challenging and interesting. Someone with average fitness level can manage this. Hike time is about 35 minutes to 1 hour (depending on physical condition of the hiker).
Beach, Cuisine, Hiking, Nature

Activity Level

Easy - Moderate
All about the Zorro Waterfall Hike Experience.
Upon reaching the 15 feet high waterfall, we can bathe in the lovely plunge pool and slide from the large rocks into the pool.  There is a big surprise:  we can climb up the rocks next to the fall to discover another cascading waterfall above it (it's a double waterfall). You can stand up under this fall and take a massage. ☺ 
Now it's on to your culinary treat – the ultimate Bake & Shark fish sandwich at Maracas Beach (cost on own). A crispy flat-bread with fried fish and delicious sauces! Beware of the hot pepper, Trinidad boasts the second hottest pepper in the world! 
TIP: Additional option at extra cost: After this experience we can continue to another waterfall – the ANGEL WATERFALL that is approx. 45 minutes hike from the Zoro Waterfall. Of course this depends on the fitness level of the hikers. This hike is uphill and moderately steep. This waterfall is approx. 40ft high.  If we do this option there will be no stop at Maracas Beach.
Our Highlights, Inclusions & Requirements:
Highlights:
 Coastal drive along scenic north coast
View small villages along coast
Forest hike with some steep uphill climb
Waterfall
Swim in plunge pool at waterfall
Culinary treat of local fare on Maracas Beach
Inclusions:
Hotel pick up and drop off Port of Spain and environs
Driver / hiking guide
Water
Requirements:
Comfortable clothing
Sturdy hiking shoes
Sunhat / sunblock
Swim wear & towel
Change of clothing
Insect repellant
Waiver to sign
Tour time:
Duration: