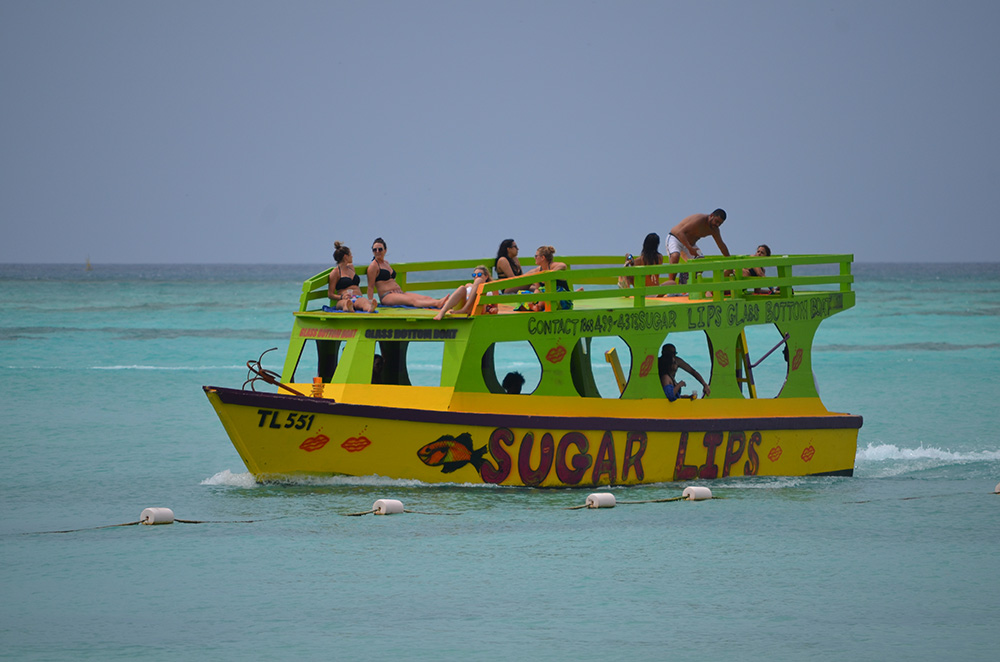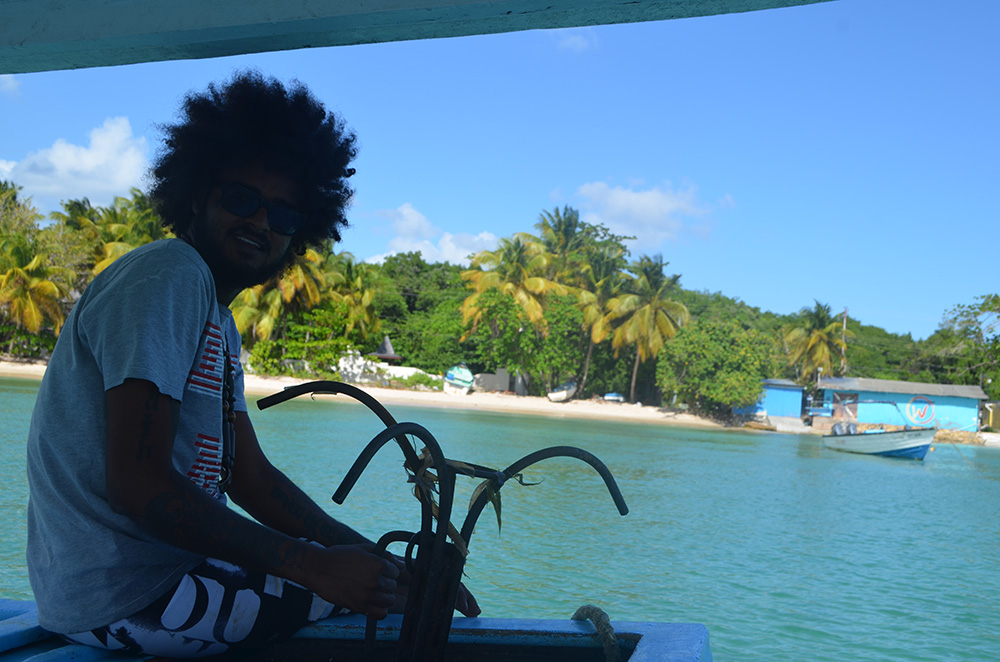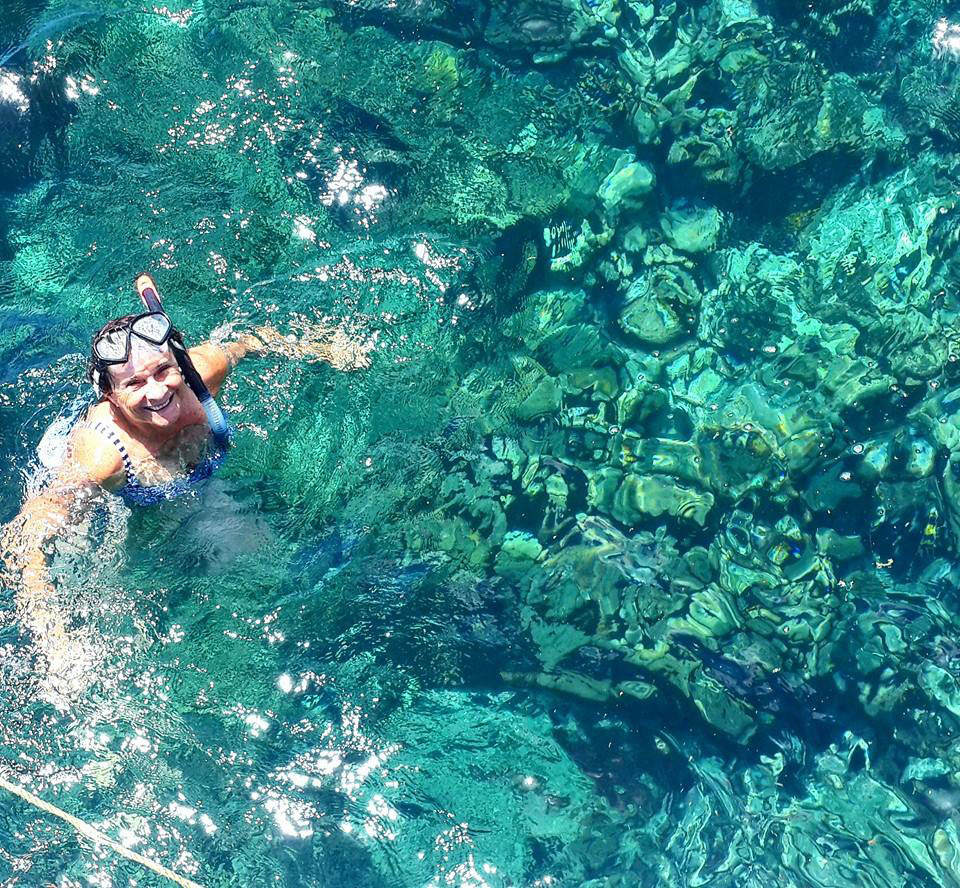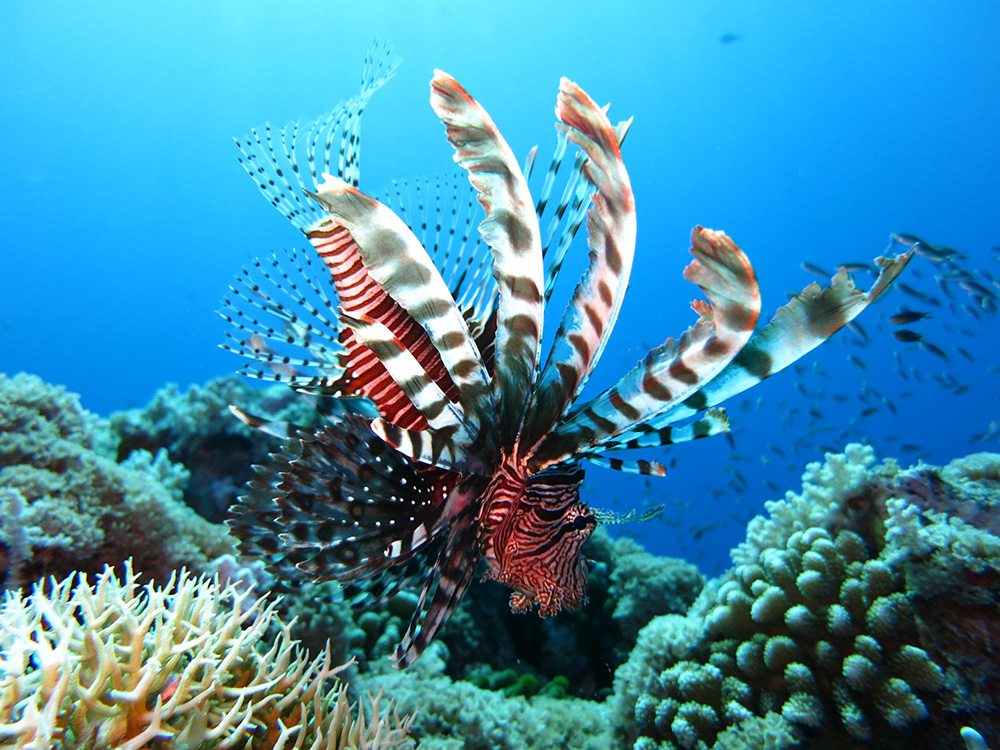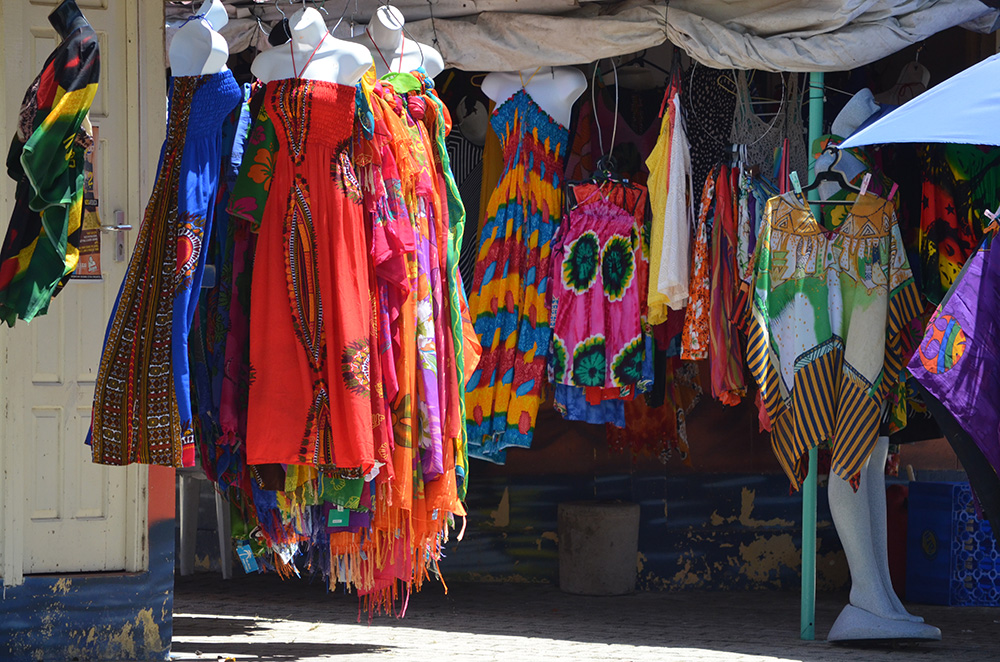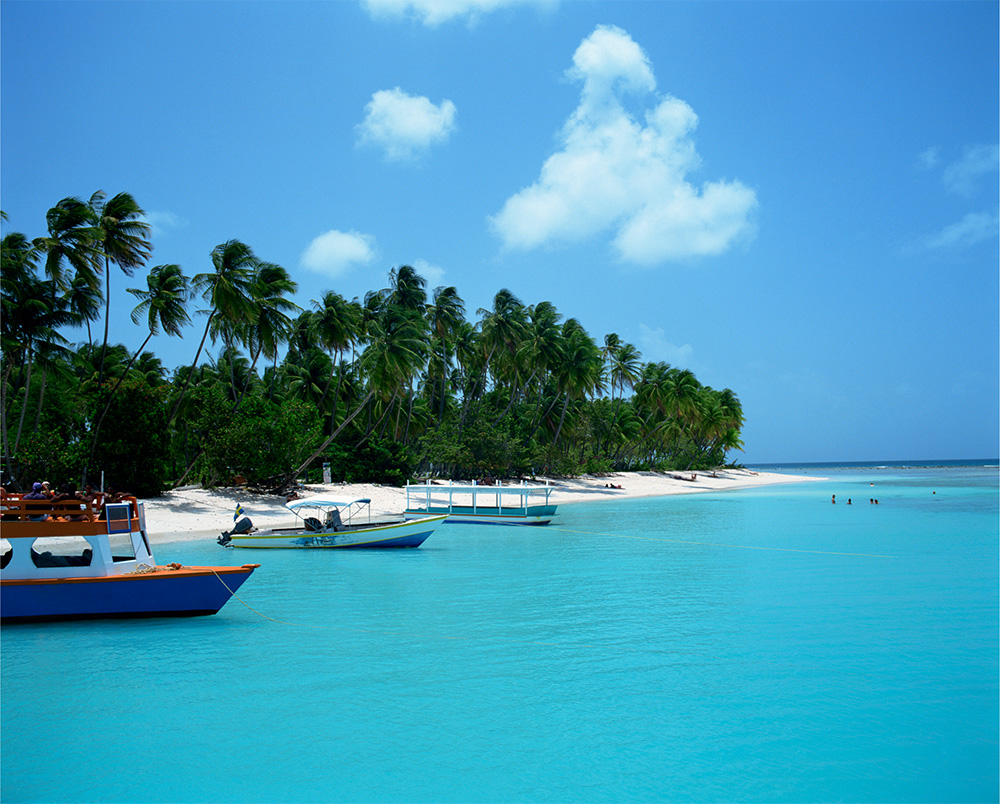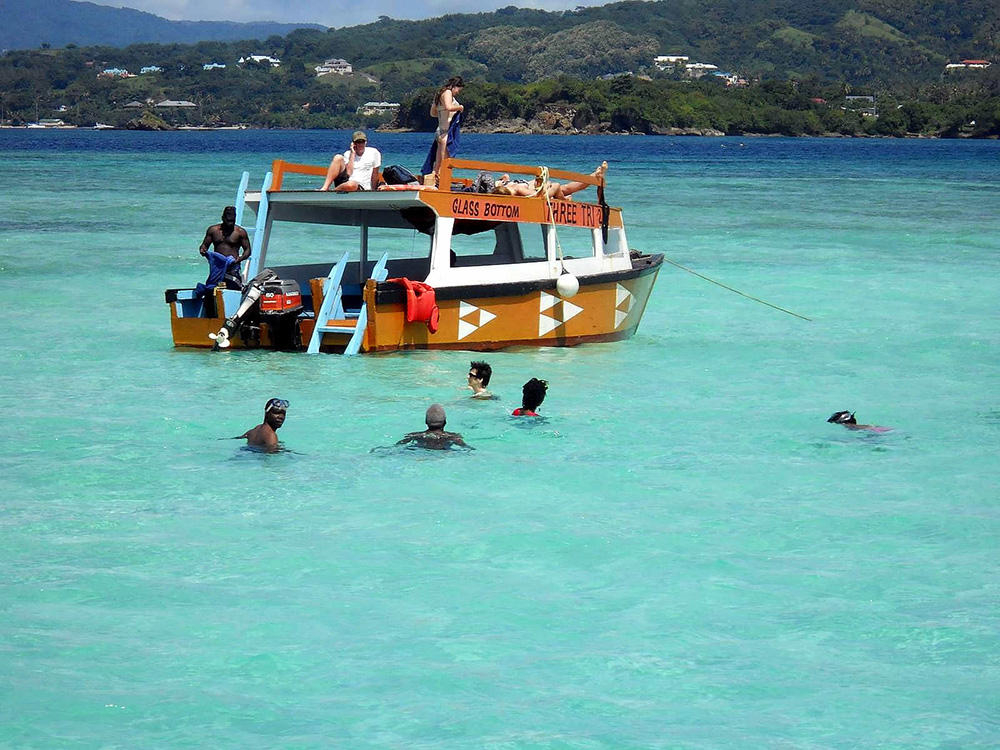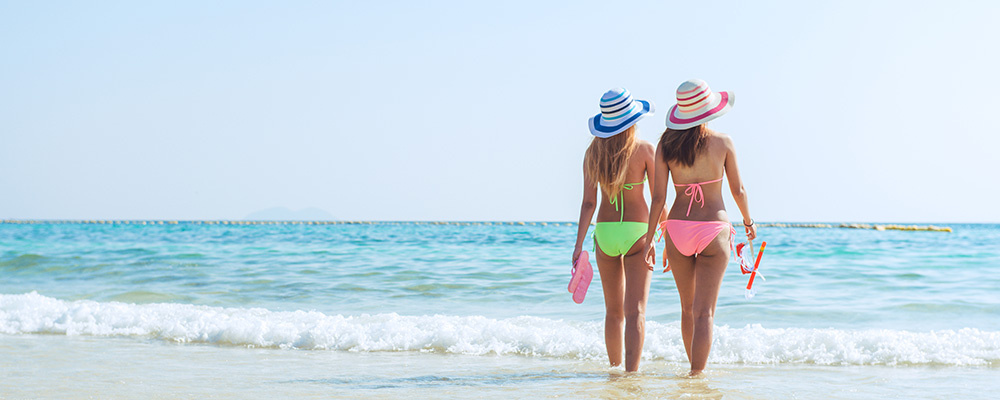 Buccoo Reef Glass Bottom Boat Tour
from
Cruise across the bright turquoise waters of the Caribbean Sea in a glass-bottom boat! Enjoy the beautiful coastal views and fresh breeze! Explore the majestic underwater world of Buccoo Reef where sea grass, corals and exotic marine life thrive. See many varieties of coral and some colourful fishes up close, go for a snorkel in the Caribbean Sea and a swim in the ocean's crystal-clear "Nylon Pool"! You might also stop at the beautiful peninsula "No-Man's Land" for a little "lime" (chill out).
Book online now!
All about the Buccoo Reef Glass Bottom Boat Tour.
Let's explore the underwater world of the beautiful Buccoo Reef! Board a covered glass bottom boat and enjoy the soothing ride along the picturesque coast, the fresh breeze is so invigorating! Marvel at the brightly coloured fishes and sea shrubs in the Coral Gardens through the glass.
Our first stop brings us to the most exciting part of our tour – snorkelling! Swim among exotic fishes like the Angel Fish, Parrot Fish, Butterfly Fish and others. Snorkel equipment is provided, however you can bring your personal mask. A long rope is extended from the boat out into the sea for the more inexperienced snorkelers – or you just snorkel on your own! 
Our boat journey continues until we stop at the amazingly beautiful Nylon Pool. Paradise found! A shallow (3ft/1m) sandy area in the middle of the ocean, the water here is crystal clear. Swim, take a walk on the soft seabed or simply float – all along enjoying the beautiful vistas of the coast, a tropical drink in hand (optional of course lol). The legend says that the Nylon Pool has the power to rejuvenate your body, mind and spirit…
We might also make a stop at "No-Mans-Land", a tiny palm-fringed peninsula in this beautiful lagoon – if time allows. Upon your return to the shore your driver awaits you for your return drive to the hotel. Or you can opt to spend some time on the beach – your choice! (extra cost)
Note: The Reef boat is equipped with life jackets, masks, and snorkels at no extra charge. 
Optional at an additional cost:
Beach Stay: We can arrange an additional time on the beach, after the boat tour – on request.
BBQ Lime!  On some days we can extend this tour and include a BBQ on the tiny palm-fringed "No-Man's Land" peninsula. Local food, music and even some Limbo Dancing – a typical Caribbean Party! Minimum group size is 10 persons, you can join an existing group, usually on Fridays. 
TIP: Additional time on the beach after return from the boat tour can be arranged at an extra cost.
Our Highlights, Inclusions & Requirements:
Tour Time:
Duration:
Highlights:
Boat tour to famous Buccoo Reef
Snorkelling
Swim in crystal clear Nylon Pool (on shallow sandbank)
Beach time optional
Requirements:
Comfortable clothing
Change of clothes
Swimwear
Towel
Optional: personal snorkel mask (mask is provided on board)
Inclusions:
Transportation (from & to hotel)
Tour guide
Boat fee
Bottled Water
Life jackets, masks, snorkels