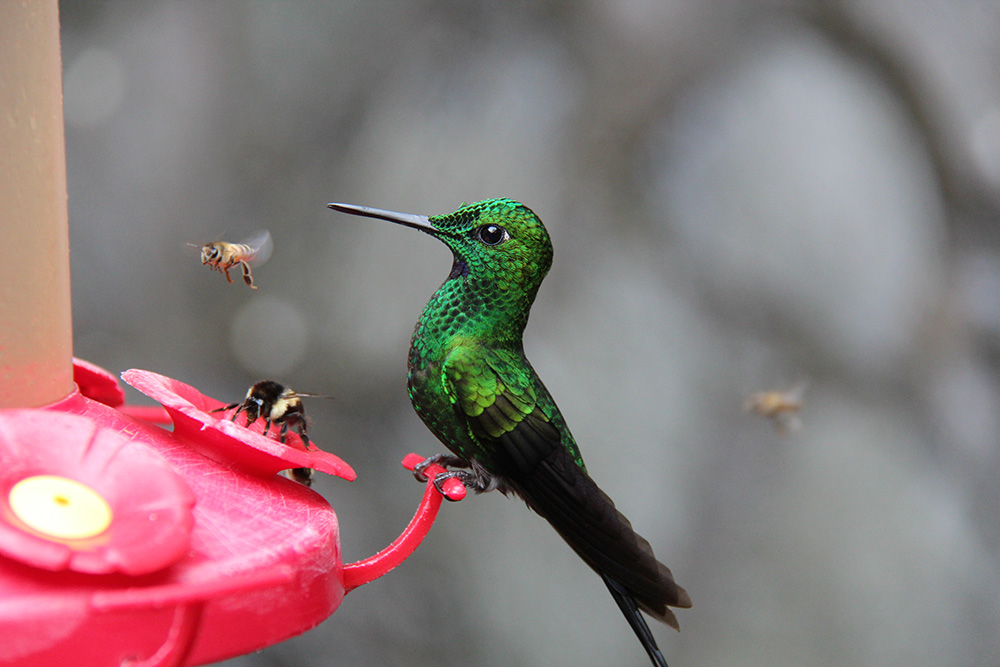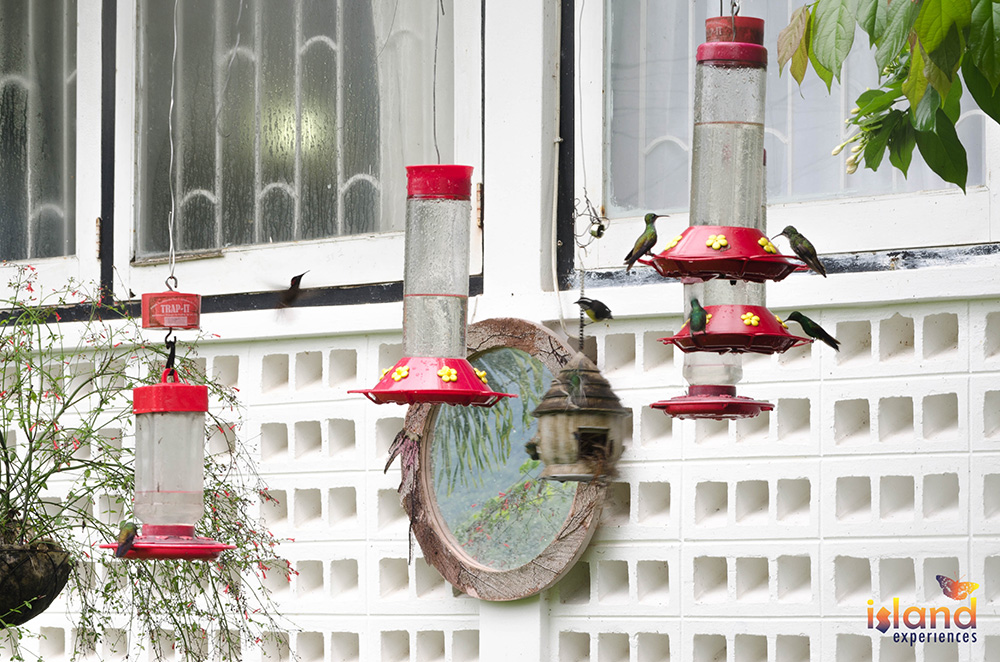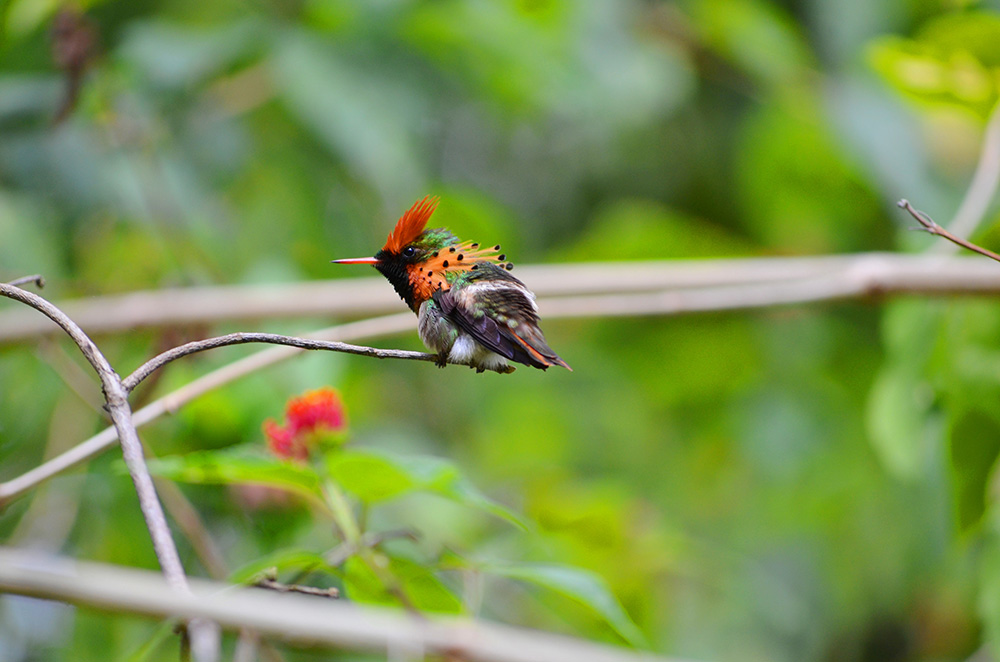 The Humming Bird Experience
from
A short drive through busy small towns brings us to the lush Maracas Valley and the "Home of the Hummingbirds". View pretty houses, nestled in beautiful gardens with scenic views of gently sloping hills. Here we visit a private home, to experience the largest concentration of hummingbirds in the Caribbean.
Cuisine, Culture, Nature, Wildlife
All about the The Humming Bird Experience.
Upon arrival we promise that you will be absolutely stunned by the amount of hummingbirds, the air seems to be brimming with activity, birds busily buzzing by, the sound of their wings clearly audible, due to their close proximity! They feed on the flowers and feeders of this lush and colourful garden. The garden and its colourful inhabitants are free for your exploration, walk around, admire, breathe, feel their magical presence – which is said to be healing to the soul. 
Enjoy a great slide show of these winged jewels, magnified – and learn about their truly magical secrets… A delicious local snack and coffee/tea will be served. . 
Hummingbirds, which are found only in the Americas, are featured prominently in the mythology and folklore of the indigenous peoples of the region, Trinidad and Tobago being no exception. The island is also known as "The land of the hummingbird". It displays a hummingbird on its' coat of arms, on a 1 cent coin and the emblem of its national airline Caribbean Airlines.
Our Highlights, Inclusions & Requirements:
Tour Time:
Duration:
Highlights:
Tour through Trinidad's interior
Former capital St Joseph
Upscale neighbourhood in lush mountains
Visit home of former university lecturer
Hummingbird haven! View hummingbirds in close proximity!
Photo ops galore
Slide-show depicting various species of hummingbirds in detail
Local delicacies
Optional tour addition (extra cost):
We can add a visit to the LOPINOT Historical Centre featuring the remnants of an old Cocoa Estate and remote countryside in the rainforest
Inclusions:
Hotel pick up and drop off in Port of Spain/Environs
Driver guide
Entrance fee
Breakfast OR light lunch OR afternoon tea
Water
Requirements:
Comfortable clothing
Comfortable shoes – sandals
Insect repellent
Binoculars (optional)