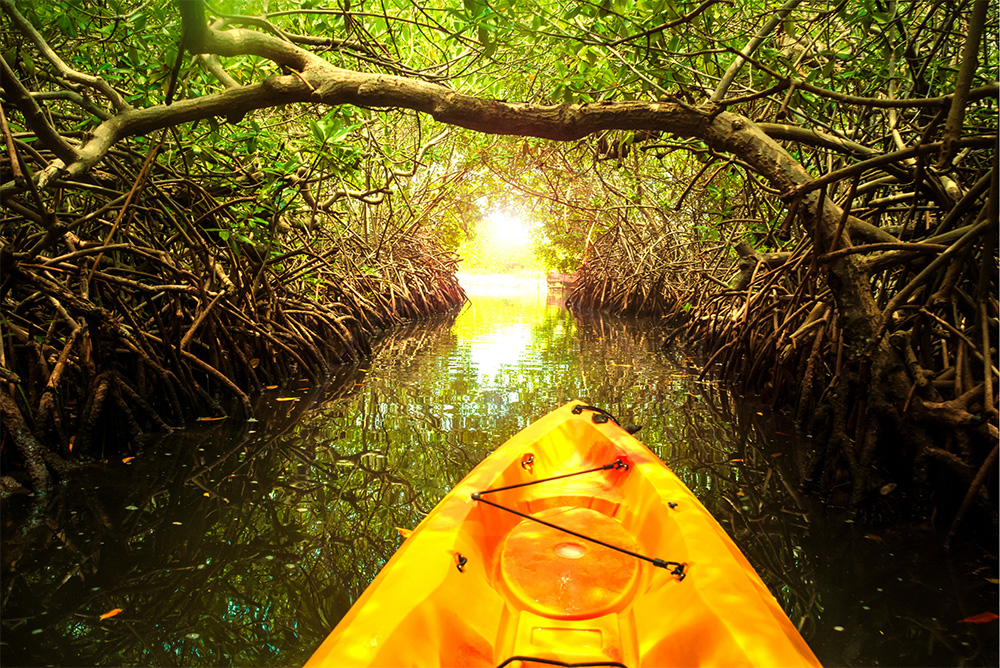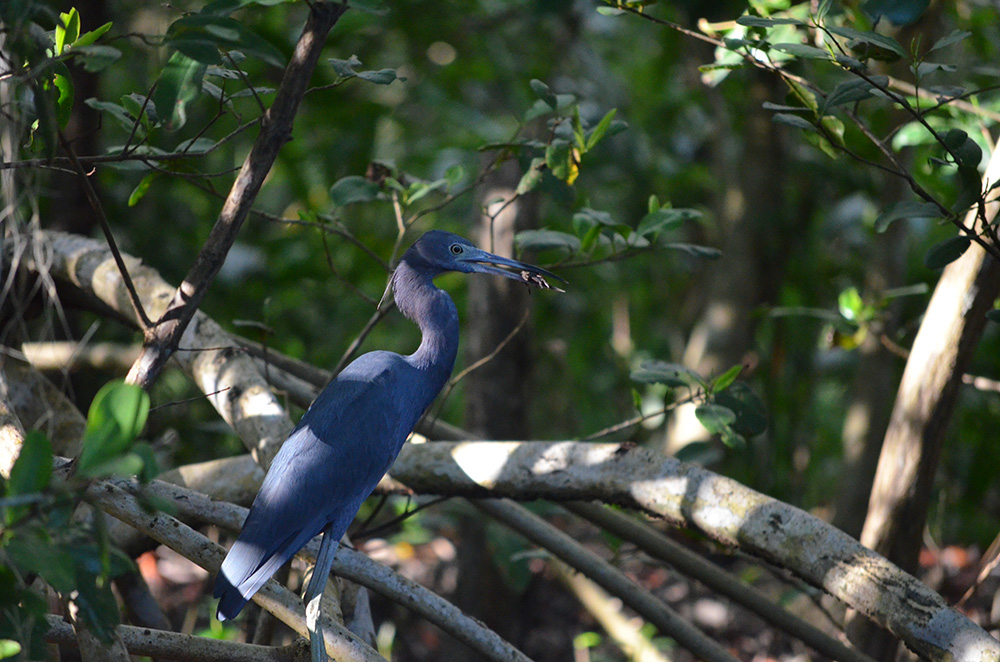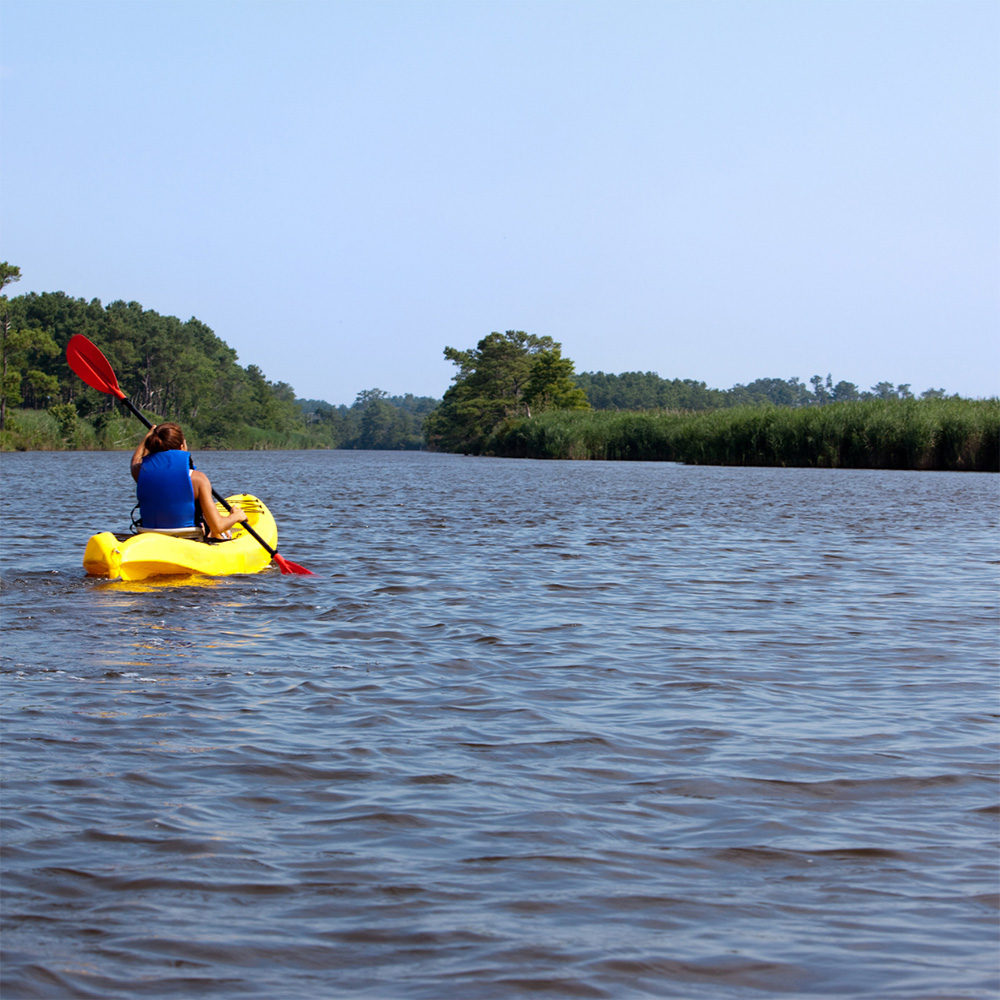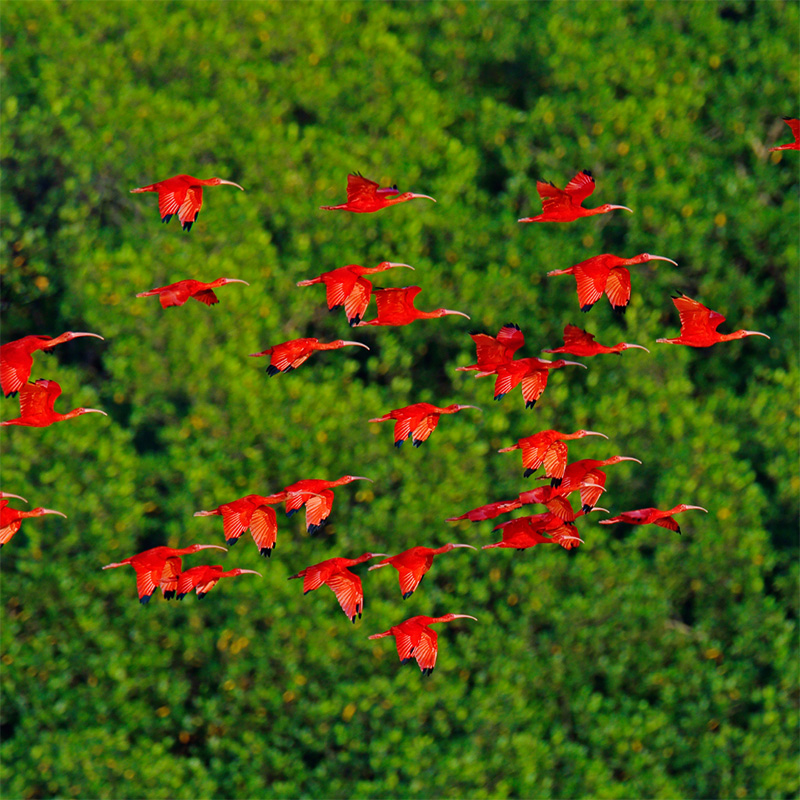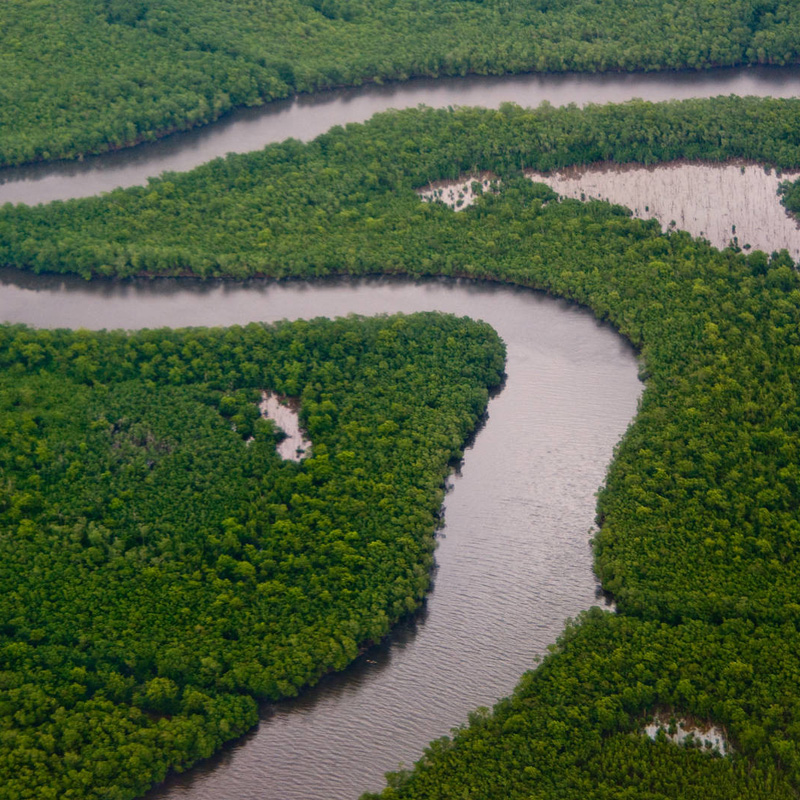 Wetlands Kayaking
from
Wetlands Kayaking Caroni Swamp / Wildlife / Sunset
Culture, Nature, Wildlife
All about the Wetlands Kayaking.
Experience the wonders of this rich and diverse wetland while navigating your kayak through the various waterways of the Caroni Swamp. View various wildlife with highlight of the roosting of the spectacular Scarlet Ibis at dusk.
After pickup from your hotel and a short drive, arrive at the Caroni Bird Sanctuary, a 48-square-mile wetland area, part dense mangrove swamp and part sparkling lagoon. Board your double kayak and slowly glide along the swamp's waterways, accompanied by your guide. Be sure to keep an eye out for the brilliant-red Scarlet Ibis—Trinidad's national bird—streaking across the sky.
You eventually find yourself in a peaceful open lagoon – the perfect place to watch the spectacular home-flight of the large bright red Scarlet Ibis to their roosting trees. See them flying by the dozens, a spectacular cloud of red against the evening sky – the golden hues of the setting sun accompany the experience. 
Here you will encounter the only other humans present in this remote area. They sit in the main tour boats, enjoying the same spectacle. You will now join them for the return drive to the boat base, with kayaks in tow – the sun is quickly setting and you are leaving the sunset behind, while your boat is quietly gliding into the dusk.
Our Highlights, Inclusions & Requirements:
Tour Time:
Duration:
Highlights:
Caroni Wetlands
Kayaking
Mangrove forest
Wildlife sightings
Open lagoons
Vistas of Northern Range across open lagoons
Scarlet Ibis home-flight
Inclusions:
Hotel pick up and drop off in Port of Spain/Environs
Driver guide
Kayak fee & boat fee
Return drive at dusk in large boat
Water
Requirements:
Comfortable clothing for kayaking
Sunhat
Change of clothing (as a precaution)
Insect repellant (most times not needed)
Waiver required