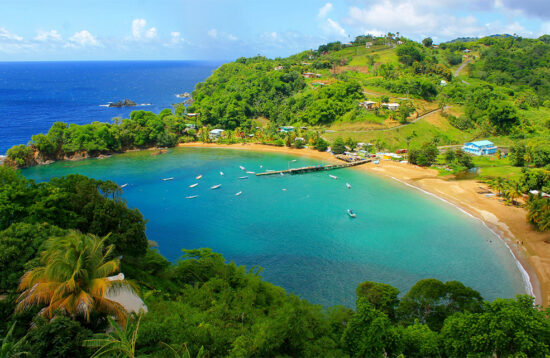 Tour along the Atlantic Coast to the little remote village of Speyside. Board a glass bottom boat to "Little Tobago", and then dock for an easy hike and some bird watching. Stop at Angel Reef for snorkelling (optional). View fishes…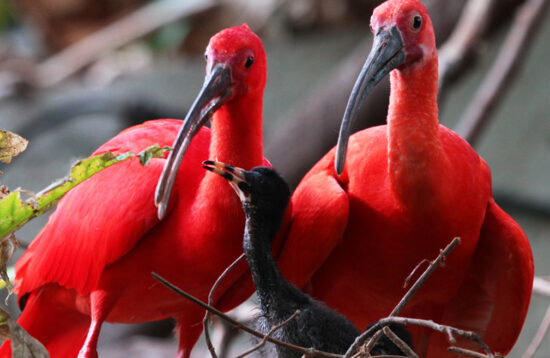 Spend one day in our exciting sister island Trinidad, just 15 minutes flight away! The choice is yours – select a combination of the following attractions – rainforest and hummingbirds at the world-renowned Asa Wright Centre, home-flight of the brilliant…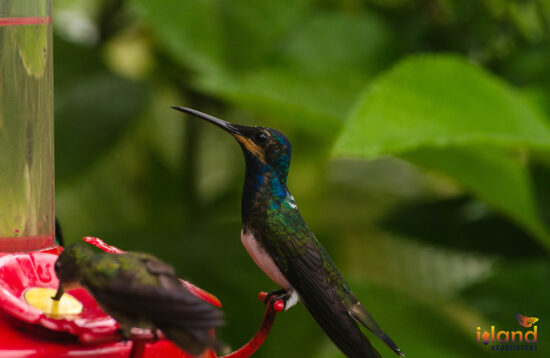 Today you are going to enjoy an action-filled day! An easy hike takes you to the Argyle Waterfall, the highest fall on the island (54m / 175ft). Relax and take a dip in the natural pool or climb to higher…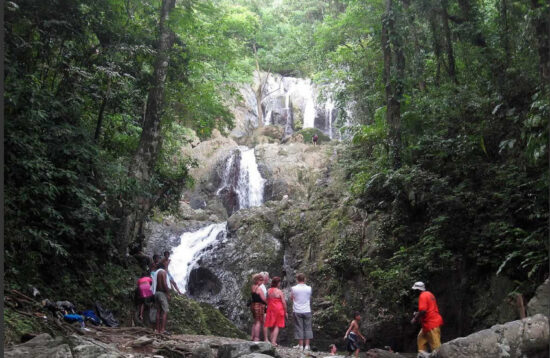 A scenic drive to Roxborough takes you along the Atlantic Ocean and offers a glimpse into typical village life, passing through small coastal towns and villages. The Argyle Waterfall, one of the most stunning falls in Tobago, is only a…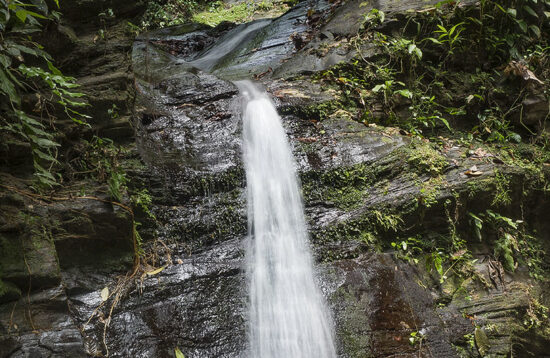 Your drive takes you along the scenic North Coast road past Maracas Beach to quiet Las Cuevas. Our hike is on uneven terrain (not a clear trail), mostly in water, in a riverbed. There are numerous spots where we climb…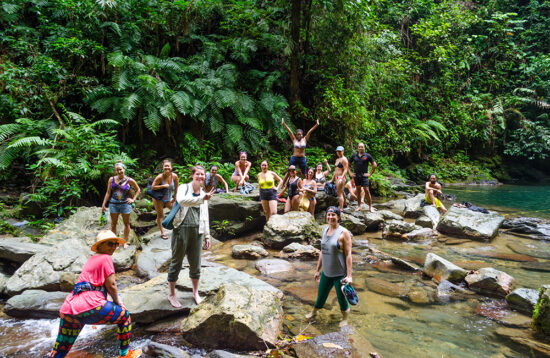 Travel along the north of Trinidad, past gorgeous beaches, forested mountains, and scenic views of the Caribbean Sea on your way to one of the most impressive waterfalls on the island. Book online now!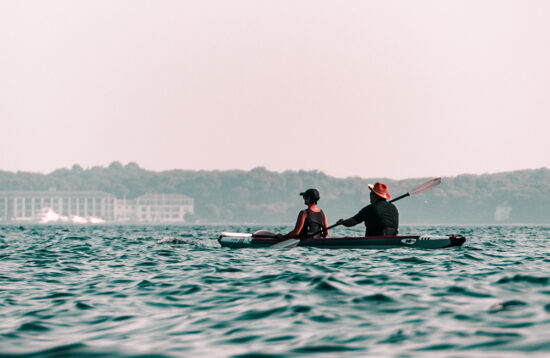 Coastal drive / Ziplining / Sea Kayaking NOTE: This tour is available upon special request only, please call or e-mail for availability (depending on weather conditions), details below. Book online now!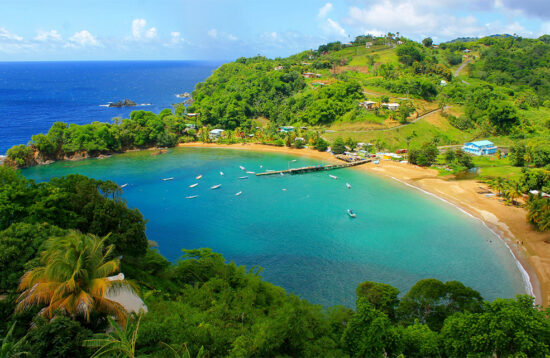 Spend one day in Tobago, this tour departs Trinidad early in the morning and returns to your hotel at night. This tour includes airport transfers on both islands, return flights and a tour of Tobago, we offer three options and…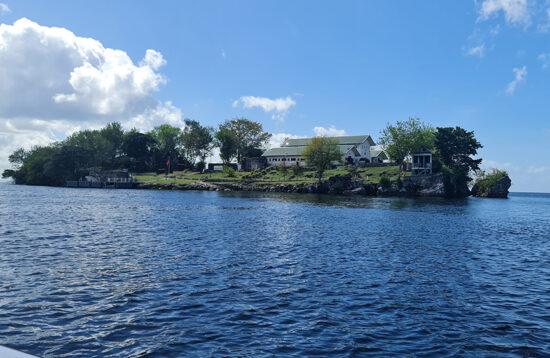 Nelson Island is the largest of the tiny islands located in the Gulf of Paria. From a private marina, board your spacious yacht and begin our cruise "Down D' Islands".  Cruising along, you enjoy beautiful views of the North Coast…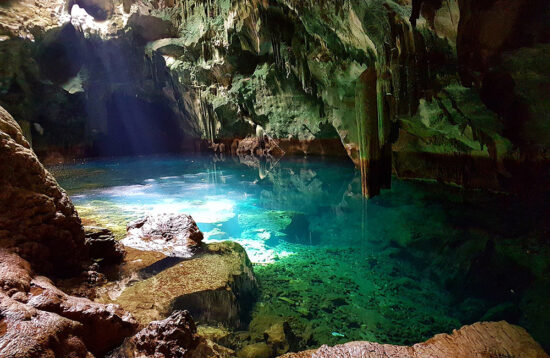 Northwest coast drive / Boat tour to/from cave / Cave visit / Cruise along North West Coast Option 1: In a 36ft luxury Yacht (or similar) Option 2: In a 20ft Bowen Book online now!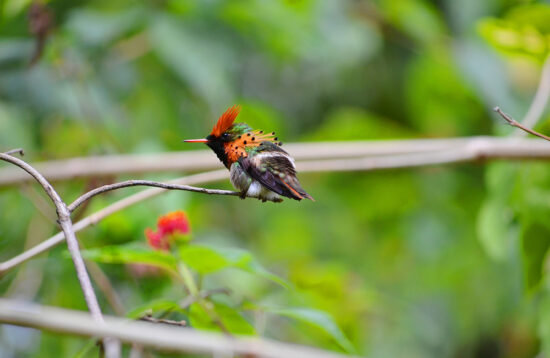 Set off on a tour that is truly for the bird and nature lovers, as you explore the famous Asa Wright Nature Centre, a 200-acre (80-ha) bird sanctuary in the middle of rainforest. Spot tons of feeding hummingbirds from a…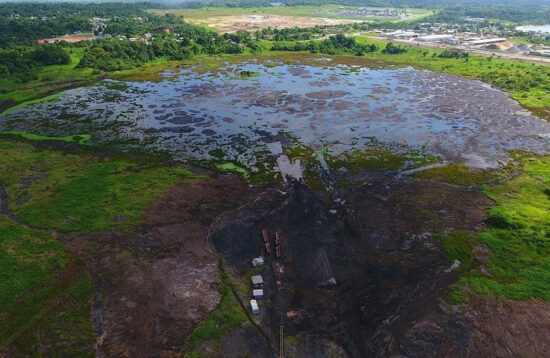 Market / Pitch Lake / 85ft Hindu statue & temple Book online now!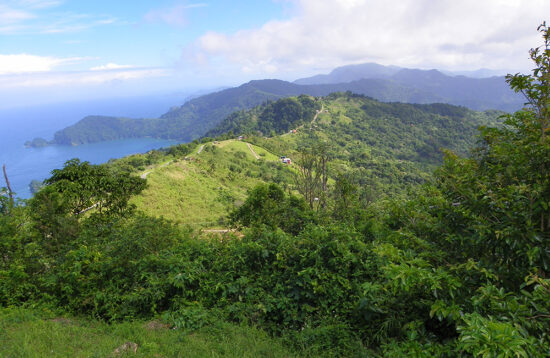 Let's tour the amazing Paramin mountains in the majestic Northern Range using local Jeeps (not for the faint-hearted, it is quite steep and the jeeps rustic). Experience life in a remote agricultural mountain village and breath-taking panoramic views. Book online…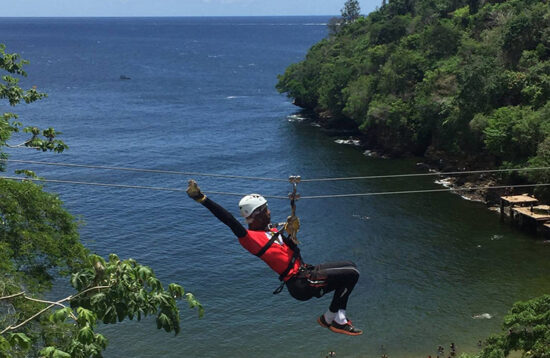 Glide through the treetops at daring speeds during this exciting ziplining experience on the edge of the Caribbean Sea. Zip along 7 thrilling lines that connect 5 canopy walks and bridges before cooling off with a stop at Fort George…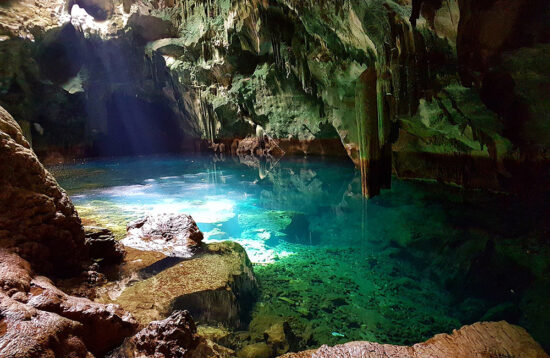 For this adventure, visit a magnificent 85 feet underground cave on a small island off the North-Western Coast of Trinidad. A morning of cruising, hiking and exploring!  On board your boat cruise from the marina in Chaguaramas past the smaller…